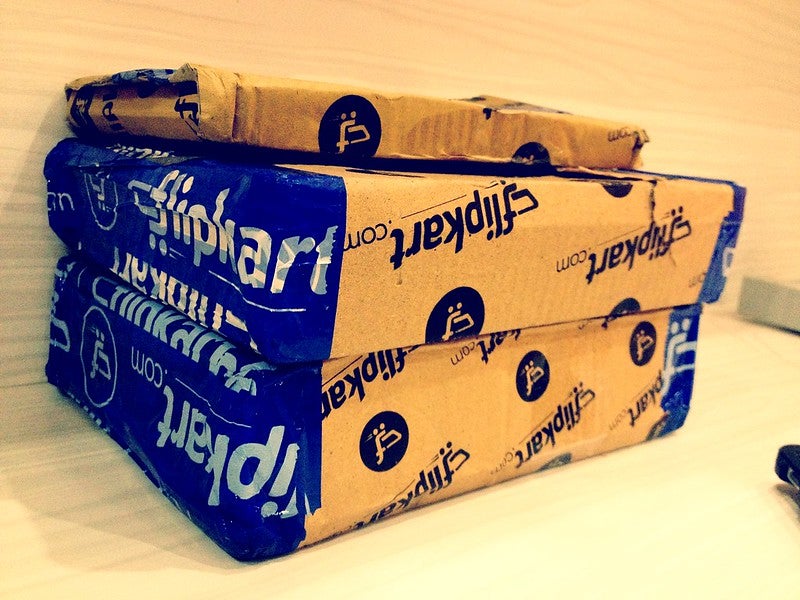 The Confederation of All India Traders (CAIT) has reportedly urged the Indian Government to launch an investigation against Walmart-owned e-commerce retailer Flipkart.
The traders' body has accused Flipkart of violating the country's Foreign Direct Investment (FDI) norms and taxation rules.
According to CAIT, Flipkart has restructured its business model in such a way as to allow it to manipulate inventory and retail prices.
In its letter to Indian Commerce and Industry Minister Piyush Goyal, the trade body said that Flipkart was breaching the FDI policy by "creatively structuring its marketplace business model and creating a facade in order to exercise control over inventory and retail prices, a practice expressly prohibited by the FDI Policy on e-commerce".
CAIT added: "Flipkart has created a system of surrogate business partners with the sole aim of bypassing the FDI Policy and destroying the very traders the policy aims to protect."
The body has demanded stern action against the retailer from the government, including tax authorities.
A Flipkart spokesperson was quoted by PTI as saying: "We will continue to operate with the same transparency, in line with India's FDI and regulatory framework, while creating new livelihood opportunities and jobs.
"With more than three lakh sellers on the Flipkart Marketplace, our seller partners are an integral part of the ecosystem."
In March, CAIT and another trade body, the Retailers Association of India (RAI), urged the government to create a regulatory body for e-commerce.
The trade bodies made the request during a meeting with the Department for Promotion of Industry and Internal Trade (DPIIT).