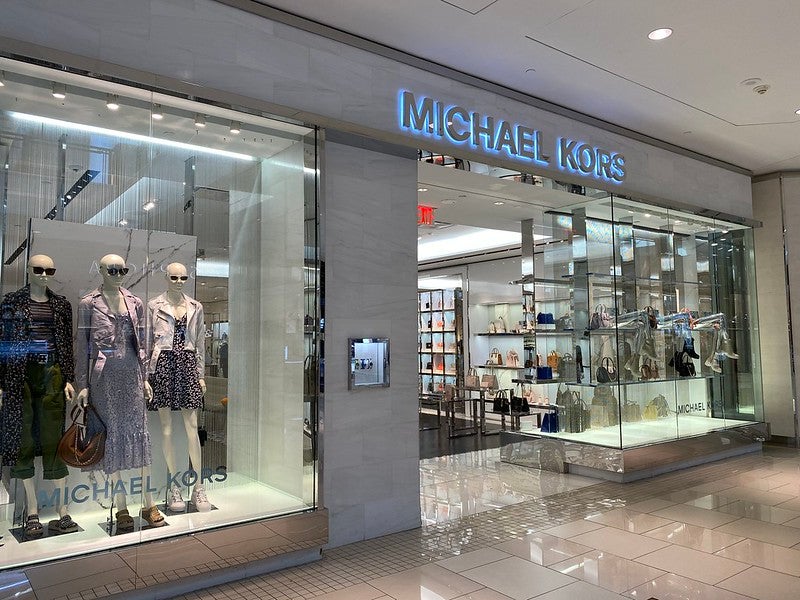 Michael Kors owner Capri has decided to furlough around 7,000 North American retail store employees as stores are expected to be closed until 1 June due to the coronavirus (Covid-19).
The move is part of the company's actions to preserve its cash flows and maintain its financial strength amid the crisis.
Workers have received pay since the stores closed on 18 March. The outlets were originally scheduled for reopening on 10 April. However, all retail stores in North America and Europe will now be closed until 1 June or it is considered safe to be opened.
During this time, Capri will continue to support affected retail associates by paying the employer portion of benefits.
The furloughed employees in the US and Canada are also eligible for unemployment insurance as well as other government relief programmes where available.
Capri chairman and CEO John D Idol said: "The impact of Covid-19 on the world and the global economy is changing rapidly in ways we could not have anticipated.
"This is a very challenging time for our business. We are diligently working to address this unprecedented situation by taking measures to protect our employees and maintain the company's financial flexibility. We do not take any of these measures lightly, particularly with respect to our employees who are the heart and soul of our company. We believe that these actions are necessary in order to enable us to overcome the burdens of this financial crisis."
To maintain financial stability, Capri will eliminate all non-essential operating expenses, including decreasing marketing expenditure, delaying or cancelling select new store openings, and more.
The annual total cash compensation for the company's board of directors will be reduced by 50% for fiscal 2021.
In February, Capri anticipated the China coronavirus outbreak to hit its revenues for the fourth quarter and full-year 2020, estimating a decrease by around $100m and earnings a share by $0.40 to $0.45.
Confirmed cases on Covid-19 have reached 1,279,336 globally while the death toll stands at 69,844.