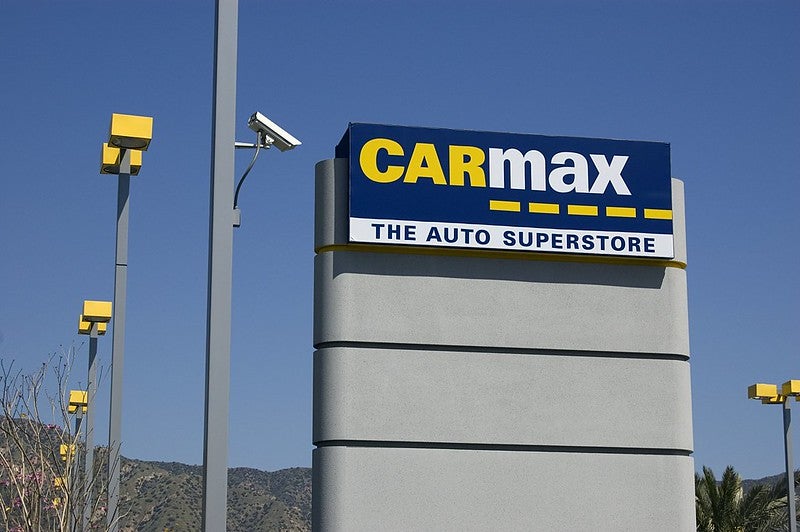 US-based used car retailer CarMax has reported net revenues of $6.5bn in the third quarter (Q3) of fiscal 2023 (FY23), down 23.7% compared with the same period the prior fiscal.
During the quarter, the company's total retail used units sold dropped 20.8%, and used unit sales in comparable stores were also down 22.4% against the prior year period.
CarMax recorded 36.7% decline in total wholesale units sold in Q3 FY23, while its wholesale gross profit per unit was at $966.
For the quarter ending 30 November 2022, the company's combined retail and wholesale used vehicle unit sales were 298,807, which is 28% lower from the corresponding period in FY22.
Digital retail sales in Q3 accounted for 12% of retail unit sales against 9% in Q3 FY22.
The company's total gross profit dropped 31.1% to $576.7m over the quarter.
Its net earnings per diluted share (EPS) were $0.24 in Q3 FY23, down from $1.63 in the same period fiscal 2022.
CarMax president and chief executive officer Bill Nash said: "In response to the ongoing pressures across the used car industry, we have taken deliberate steps to support our business for both the near-term and the long-term.
"We are managing our business prudently, and prioritising initiatives that reduce costs, unlock operating efficiencies, profitably grow market share and create better experiences for our associates and customers.
"As the market leader, we have spent almost thirty years building a diversified business that can profitably navigate the ups and downs of the used car industry. We believe we are well positioned to effectively manage through this cycle."