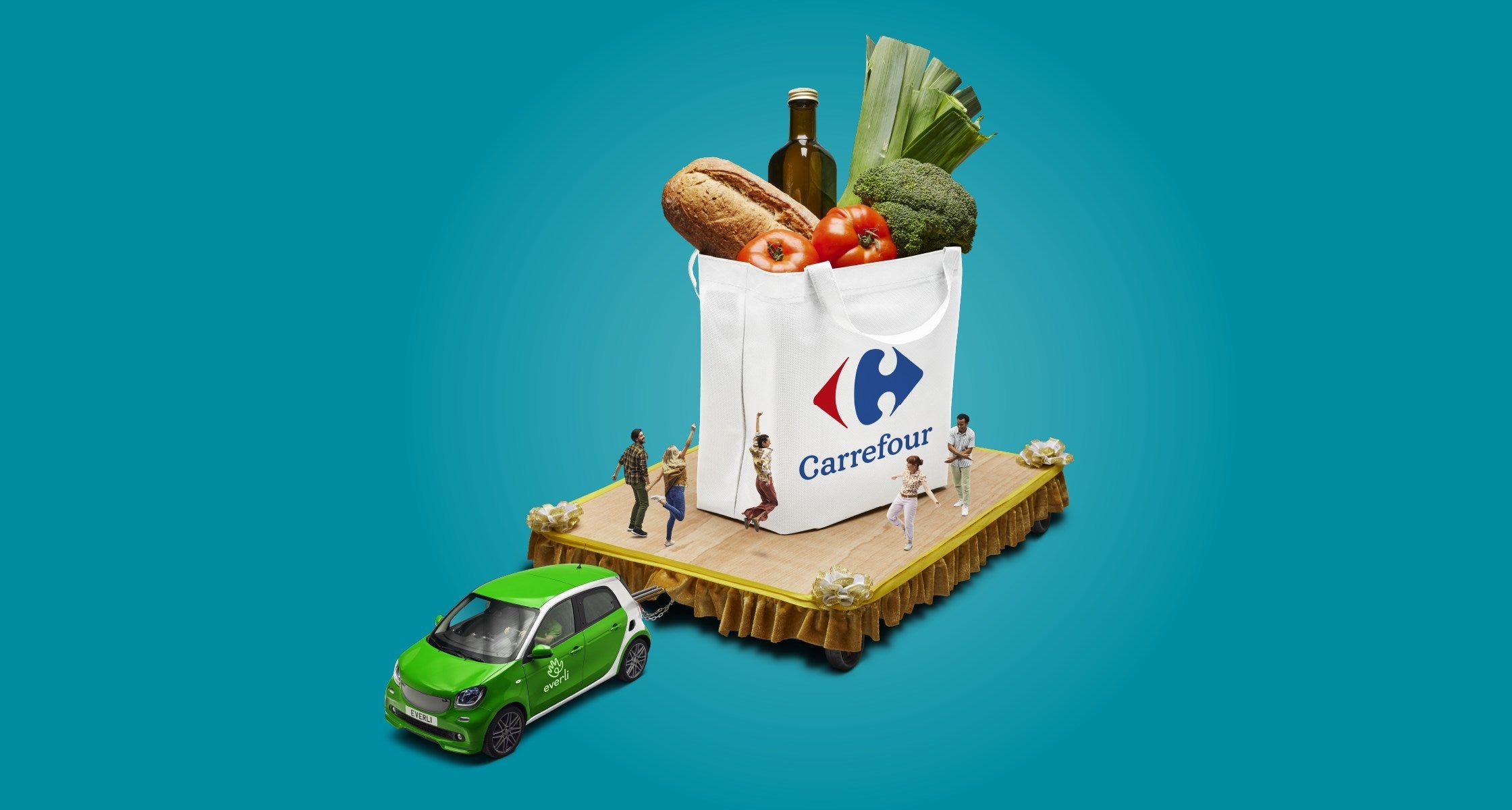 France-based food retailer Carrefour and European online grocery marketplace Everli have extended their partnership to ten cities in France after announcing an international commercial agreement.
Carrefour's hypermarkets and supermarkets will be made available on Everli's platform in cities Lille, Lyon, Nice, Toulouse, Bordeaux, Montpellier, Nantes, Grenoble, Rennes and Paris, as well as their surrounding suburbs.
Consumers from these cities will be able to order from up to 25,000 products from more than 140 local stores and have their orders delivered on the same day.
Products available also include a selection from Carrefour's fresh food counters, including baked goods, meat, fish and cheese.
Everli has begun operating from the suburbs of Paris and will expand into the inner centre over the coming weeks.
Carrefour Group e-commerce, data and digital transformation executive director Elodie Perthuisot said: "Personal shopping is a new trend within the booming home delivery market.
"As retailer number one in home delivery for groceries, Carrefour wanted to embrace this new segment to complement its existing e-commerce services' portfolio and meet customers' expectations.
"The success of our partnership with Everli in other countries for weekly big baskets made us confident to naturally develop together in France, our main market."
The move is in line with Everli's plan to expand its same-day grocery delivery service across France.
As part of the launch, the company is offering new customers free delivery and €40 ($45) discounts on orders worth €60 ($67) and above across their first four orders with Carrefour.
Everli CEO Federico Sargenti said: "We've had a long and successful partnership with Carrefour in other markets and know how important they are to French customers, and therefore we're thrilled that we're able to offer access to their products on our platform across France."
In November last year, Carrefour opened its 'next-generation' convenience concept store, Flash 10/10, in Paris.