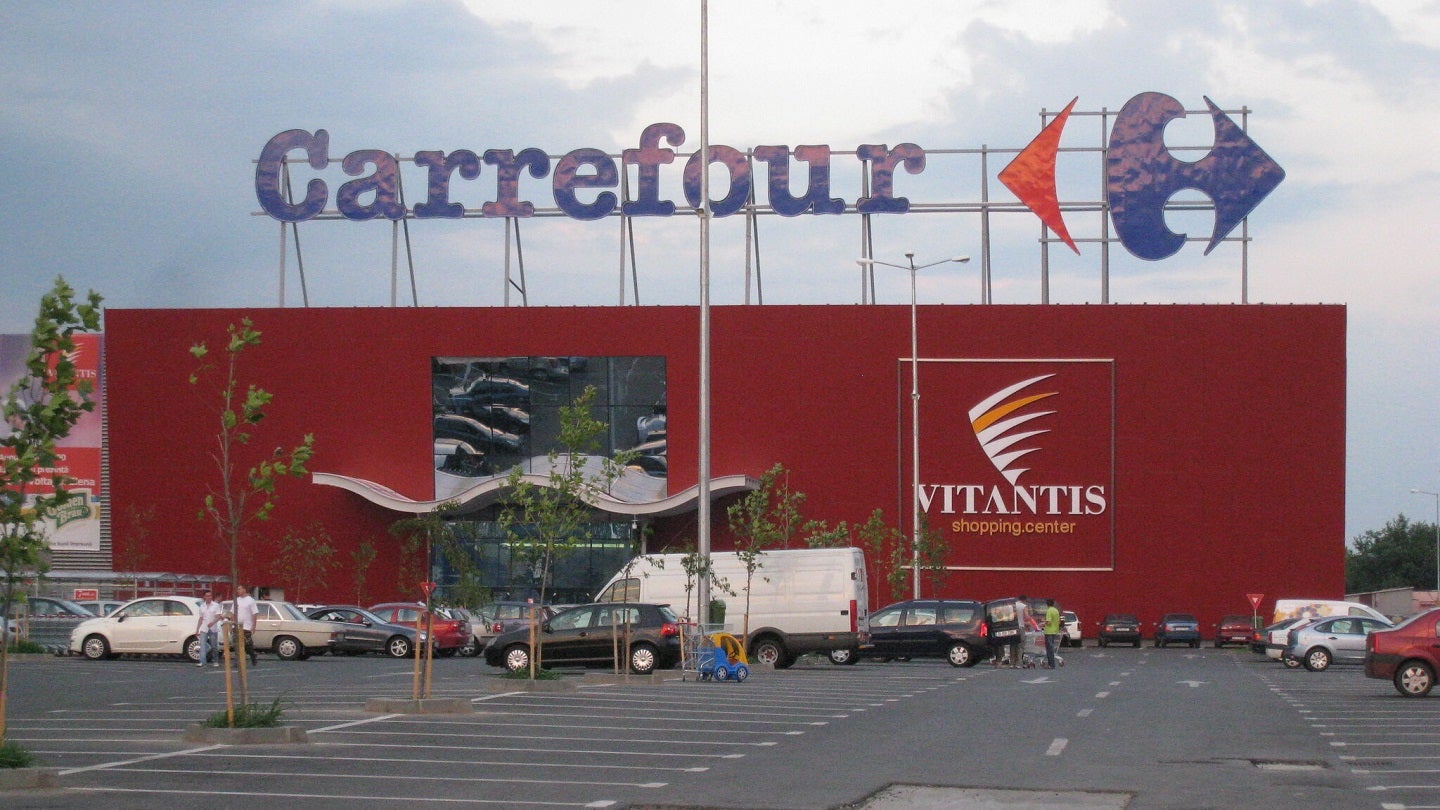 French retail and wholesaling company Carrefour has reported its sales for the first quarter (Q1) of fiscal year (FY) 2023 (FY23) to grow 12.3% on a like-for-like basis (LFL) to €22.07bn ($24.32bn).
Sales in Europe grew by 8.8%, which was driven by a strong performance in all countries.
Sales in France increased by 7.1% to €10.21bn ($11.25bn) on an LFL basis in Q1 while Spain and Italy registered 9.3% and 5.6% sales growth respectively on an LFL basis.
LFL sales in Latin America grew by +26.0%, with Brazil and Argentina recording 5.7% and 116.8% growth, respectively over the quarter.
During the quarter, Carrefour's private label sales accounted for 35% of sales, increasing 3pts compared to the corresponding period in FY22.
The company's e-commerce gross merchandise value also increased by 26%, a growth driven by Brazil and France.
Carrefour chairman and chief executive officer Alexandre Bompard said: "In a context of very high food inflation in most of its markets, Carrefour is staying the course and maintaining strong commercial momentum, with steady market share performance in all its key countries.
"The first months of the year confirm the relevance of our strategic pillars, notably with a strong increase in sales of our private label products, which benefit from excellent acceptance by our customers.
"At the same me, the Group is progressing in the implementation of the Carrefour 2026 plan, rolling out the Maxi competitiveness and productivity method in a growing number of stores and accelerating the Group's digital transformation while maintaining a rapid pace in the integration of Grupo BIG and the achievement of synergies."