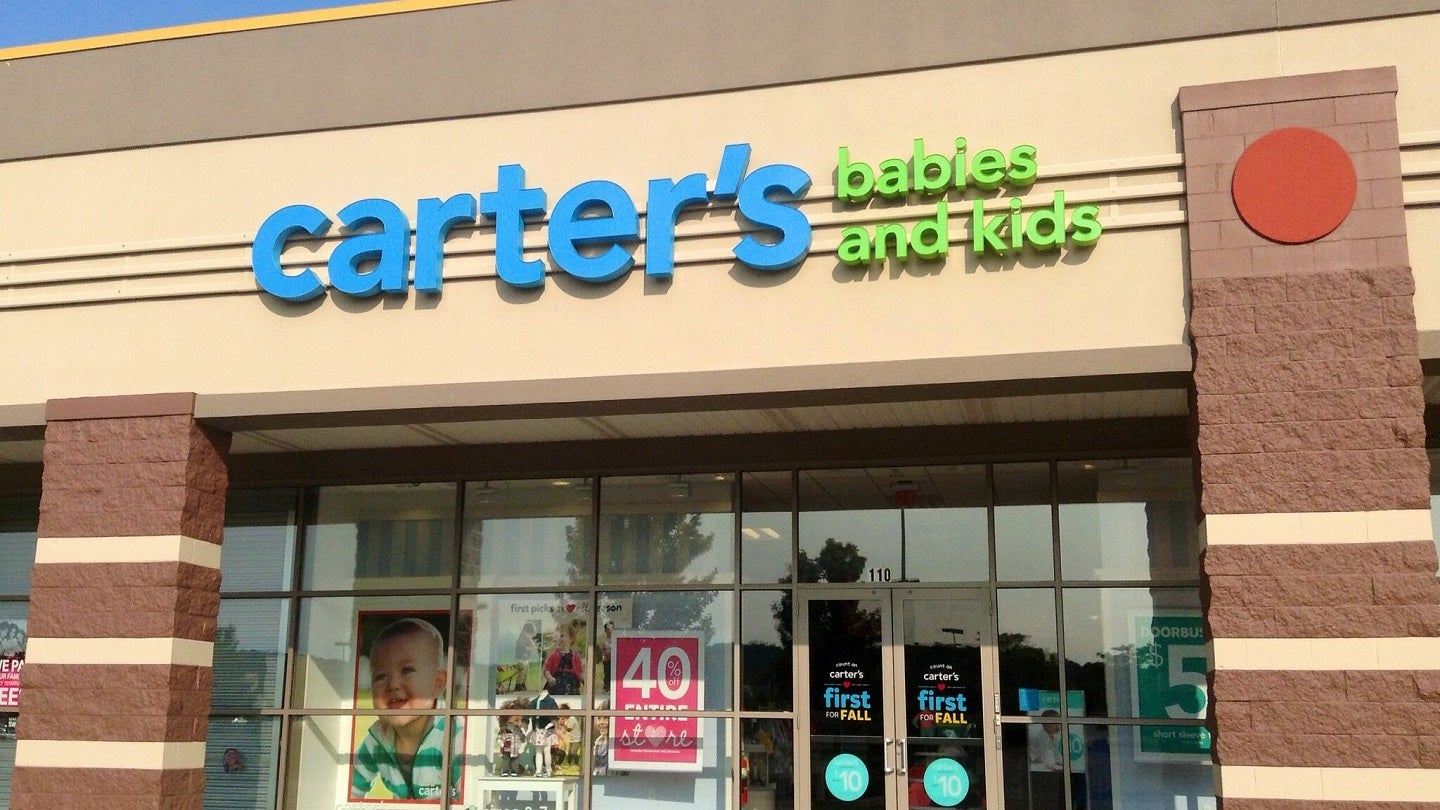 US-based children's apparel brand Carter's has reported full-year net sales of $3.2bn for fiscal 2022 (FY22), down by 7.9% from fiscal 2021 (FY21).
For the 12 months to 31 December, the company's US retail net sales and US retail comparable net sales dropped by 11.5% and 10.1% respectively, while its International net sales declined by 1.9%.
Carter's suffered a 23.7% decline in operating income to $379.2m in the year and its operating margin also decreased by 250 basis points to 11.8%.
The company posted a total net income of $250.0m for FY22, down by 26.4% from $339.7m in the prior fiscal year.
Its diluted earnings per share (EPS) also dropped by 18.8% to $6.34 over the 12-month period.
During the fourth quarter (Q4) of FY22, Carter's consolidated net sales decreased by 14.1% to $912.1m.
This was attributed to poor performance in the company's US retail, US wholesale and International segments, which declined 12.7%, 17.8% and 12.0% respectively.
Carter's chairman and CEO Michael Casey said: "We saw stronger than expected demand for our brands in the final months of the year which enabled Carter's to achieve its fourth-quarter sales and earnings objectives.
"Our supply chain performance improved meaningfully in the second half of 2022, enabling a stronger product offering for holiday shoppers and better on-time deliveries of our new Spring product offerings."
For the first quarter of fiscal 2023 (FY23), Carter's expects net sales of between $630m and $650m.
The company expects net sales of $3.0bn and an adjusted operating income of $350m for the full year.
Casey added: "In 2023, we expect inflation will continue to weigh on consumers, especially families with young children.
"Given the slowdown in consumer demand in 2022, most of our wholesale customers are planning inventory commitments very conservatively in the first half this year, and we plan to do so as well."