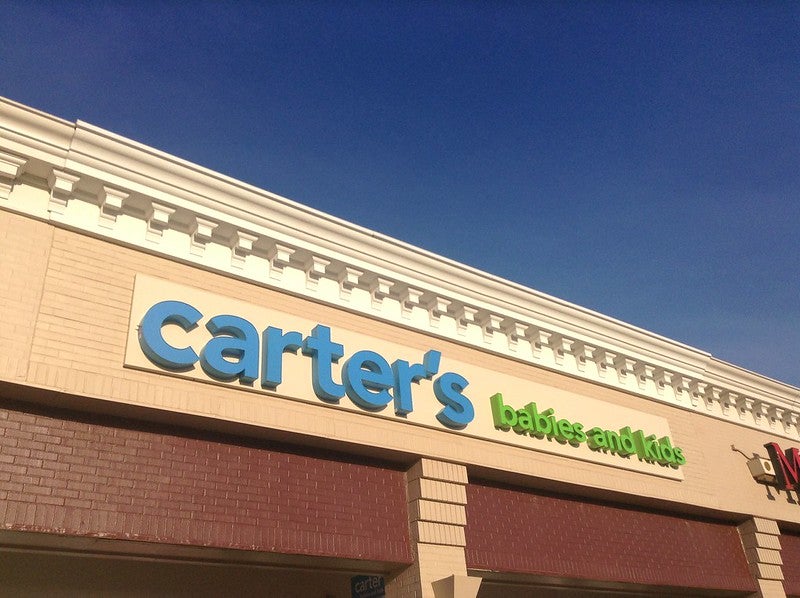 US-based children's apparel company Carter's has reported net sales of $818.6m for the third quarter (Q3) of fiscal 2022 (FY22), down by 8.1% from the same period of the prior fiscal year (FY21).
The result was affected by sales declines of 12.3%, 6.7% and 1.9% in the company's US Retail, International and US Wholesale units respectively.
During the quarter, Carter's' operating income dropped by $32.4m to $91.6m, compared with $124.0m in Q3 2021.
Its operating margin also declined from 13.9% to 11.2% year-on-year.
Carter's saw its net income decline to $65.0m in Q3 2022, compared with $85.0m in the same period a year earlier.
The company's earnings per diluted share (EPS) for the quarter were $1.67, against $1.93 in the prior-year period.
Carter's chairman and CEO Michael Casey said: "Historic and persistent inflation has continued to weigh on demand for our brands, and is adversely affecting many families raising young children.
"By comparison, this year, real wages are lower, gas and food prices remain elevated and many families have struggled to find baby formula given shortages this past year.
"The global recovery from the pandemic that began last year, and enabled Carter's to achieve record profitability in 2021, has been disrupted by inflation and lingering supply chain delays.
"Our supply chain performance continued to improve in the third quarter, but on-time deliveries are not yet back to pre-pandemic levels due to port congestion on the East Coast.
"There are indications that the global slowdown in consumer demand may result in improved deliveries, and lower product and transportation costs beginning in 2023."
The results come after Carter's registered $700.7m in net sales for the second quarter of FY22.
The retailer expects net sales of around $845m to $885m for the fourth quarter and around $3.145bn to $3.185bn for the full year.