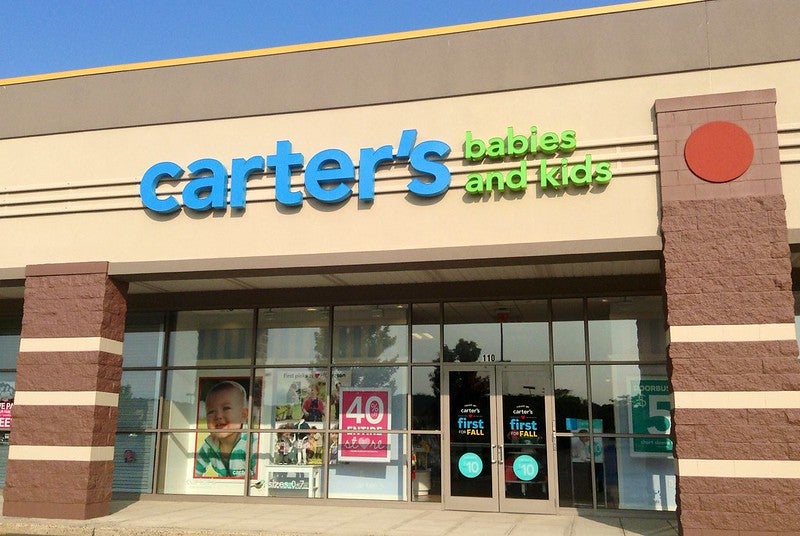 US-based children's apparel retailer Carter's has reported a 2.9% increase in net sales to $890.6m for the third quarter (Q3) of the current fiscal year (FY21).
The company attributed the sales increase to growth in its International and US Retail business segments.
Sales in these two segments were up by 15% and 4% respectively during Q3.
US Wholesale sales fell by 3% due to supply chain disruptions affecting product arrival timelines, while comparable sales in the US Retail segment increased by 5.9%.
Carter's operating income rose to $124.0m, a $10.5m increase from $113.5m in Q3 2020.
The company's net income reached $85.0m compared to the $81.2m recorded in Q3 2020. Its earnings per share (EPS) for Q3 was $1.93, up from $1.85 in Q3 2020.
Carter's net sales for the first three quarters of FY21 rose by $389.9m, or 19.2%, to $2.4bn.
The company's net income for Q3 was $242.8m, compared to $10.7m in Q3 2020.
Carter's chairman and CEO Michael Casey said: "We meaningfully exceeded our earnings objectives for Q3.
"While supply chain delays impacted our ability to support the strong demand for our brands in the quarter, our continued progress with price realisation, productivity improvements, and expense management enabled us to offset higher transportation costs and improve profit margins."
Carter's expects its full-year net sales for FY21 to be around $3.45bn and its adjusted operating income to come to around $490m.
Casey added: "Our forecast for the year reflects materially better performance than we envisioned possible earlier this year.
"Given the expected continued benefit of structural changes made in our business to respond to pandemic-related challenges, together with the strength of our product offerings and marketing strategies, we are raising our earnings objectives for the year and forecasting record profitability for FY21."