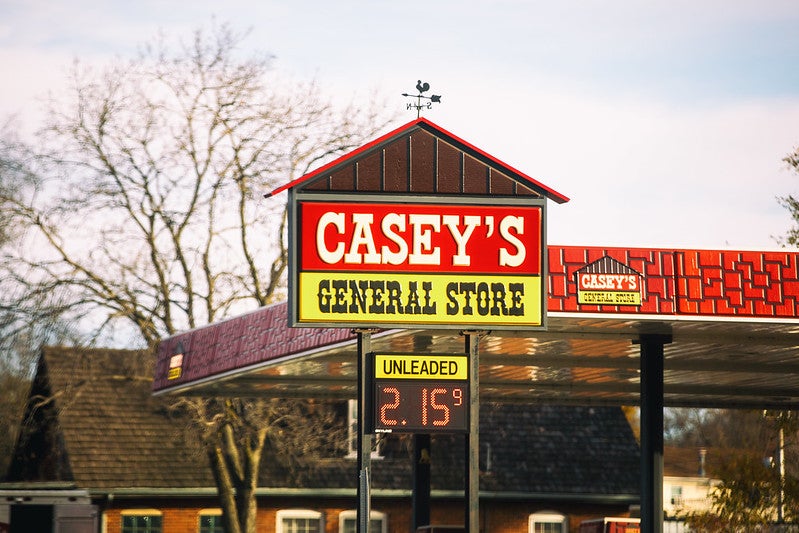 US-based convenience store chain Casey's General Stores has reported $4.45bn in revenue for the first quarter (Q1) of fiscal 2023 (FY23), up from $3.18bn in the same period of fiscal 2022 (FY22).
The retailer's net income for the three months to 31 July was $152.93m, while its diluted earnings per share (EPS) were $4.09, up by 28% from $3.19 in Q1 2022.
Casey's inside same-store sales were 6.3% in Q1 compared with 8.0% a year earlier, while its total inside gross profit increased by 8.8% to $504.3m.
On a same-store basis, the company's sales of fuel gallons dropped by 2.3% from Q1 2022, while its total fuel gross profit rose 31.4% to $308.2m year-on-year.
Casey's operating expenses increased by 13.4% in the quarter. Of this, around 4% was due to the retailer operating 74 more stores than in the previous year.
The company has kept its full-year guidance unchanged, with its same-store inside sales expected to grow by between 4% and 6%.
Casey's expects to add around 80 stores during FY23, with plans to surpass its three-year commitment of 345 units. The retailer ended Q1 with 2,454 stores.
It expects its total operating expenses for the year to increase by around 9% to 10%.
Casey's president and CEO Darren Rebelez said: "Casey's delivered another strong quarter to its shareholders due to strong inside sales and robust fuel margin.
"Inside same-store sales were driven by prepared food and dispensed beverages, most notably pizza slices, our refreshed breakfast menu, as well as cold dispensed beverages.
"The fuel margin environment was especially favourable in the second half of the quarter as wholesale costs declined from record highs.
"Our differentiated business model enables us to perform well in a variety of economic conditions, and we are confident in our ability to execute on our long-term strategic plan."