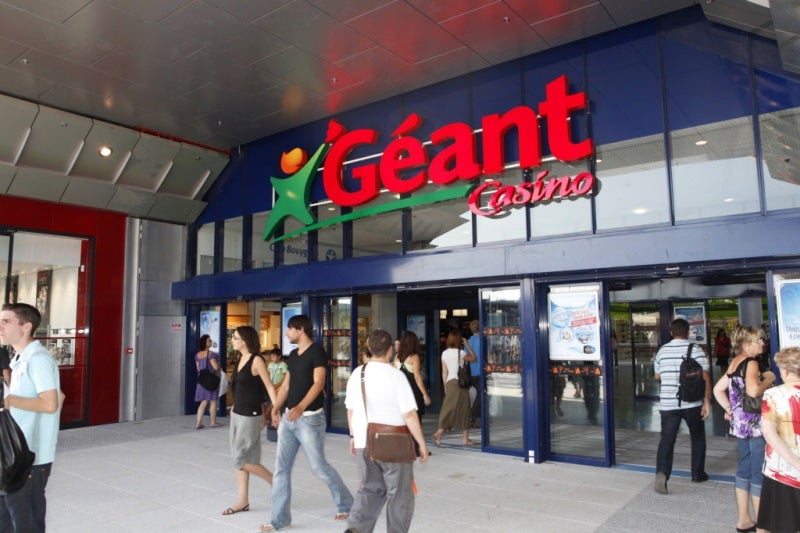 Casino has entered agreements with Groupement E. Leclerc to sell six hypermarkets in France for a total consideration of €100.5m ($114.40m).
Groupement E. Leclerc showed interested in buying the stores following an announcement of sale by Casino. Located in Castelnaudary, Saint Grégoire, Dole, Cholet, Anglet and Castres, the six structurally loss-making stores include hypermarkets, supermarkets and Leader Price.
These stores represent combined net sales of around €150m and a total trading loss of around €8m last year.
As per the agreement, Groupement E. Leclerc will retain all the employment contracts across the six stores.
"Casino expects that the deal will reduce losses incurred through the six stores."
The transaction is expected to be closed in the first half of this year following consultation with the employee representative bodies and the usual conditions precedent.
Casino expects that the deal will reduce losses incurred through the six stores, as well as contribute to the group's growth.
The retail chain also noted that its Géant banner will focus on developing digital synergies, including the launch of the Casino Max app and Cdiscount corners, as well as broadening its organic products.
In October last year, the supermarket chain announced an intention to sell 55 real estate assets of its Monoprix chain for €565m ($651.53m) to an unnamed institutional investor.
This deal is a part of the retailer's ongoing €1.5bn disposal plan, which involves non-core assets, including real estate.
The plan was announced in June last year and aims to enable the company to reduce its net debt and strengthen its liquidity position.