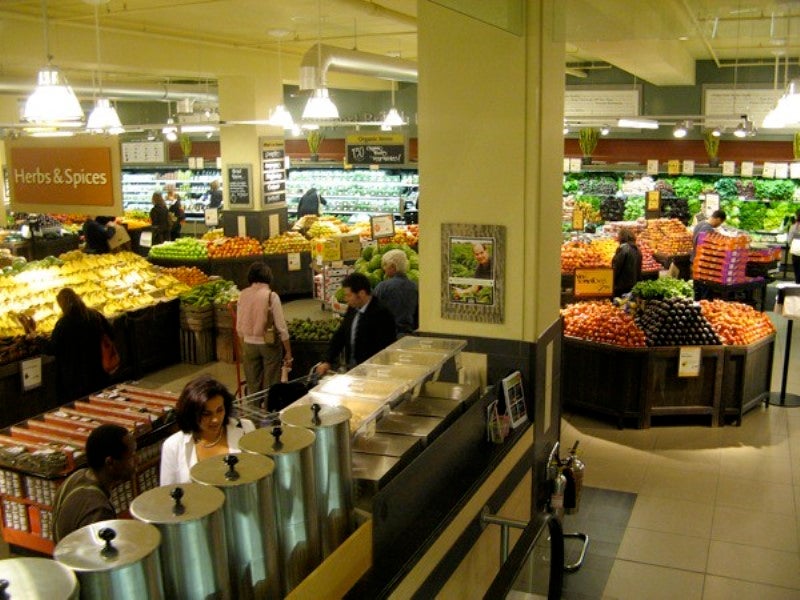 UK retailers have reported their biggest slide in sales in the year to April since December 2008, according to the latest survey by the Confederation of British Industry (CBI).
CBI's monthly Distributive Trades Survey (DTS) was conducted between 27 March and 15 April.
The DTS survey reveals that retail sales volumes declined to -55% in April from -3% in March. Retailers are expecting a 'similar pace of decline in annual next month'.
Grocers and specialist food and drinks sub-sectors reported a negative balance this month with -27% and -4% respectively.
The growth of internet sales also slowed down this month to +8% from +23% in March.
Additionally, the survey revealed that 67% of retailers reported that their domestic sales experienced a significant negative impact due to the Covid-19 outbreak.
CBI chief economist Rain Newton-Smith said: "It's no surprise that the lockdown is hitting retailers hard. Two-fifths have shut up shop completely for now. And sales of groceries and other essentials also fell, suggesting households may have been dipping into stockpiles built up prior to the lockdown or tightening their belts more generally as incomes take a hit.
"Although the livelihoods of hundreds of thousands of employees in retail remain at risk, there are encouraging signs that the government's Job Retention Scheme is providing genuine relief, with many opting for temporary rather than permanent lay-offs."
Wholesalers also saw sales volumes drop to -68% in April with food and drink wholesalers sales at -59%.