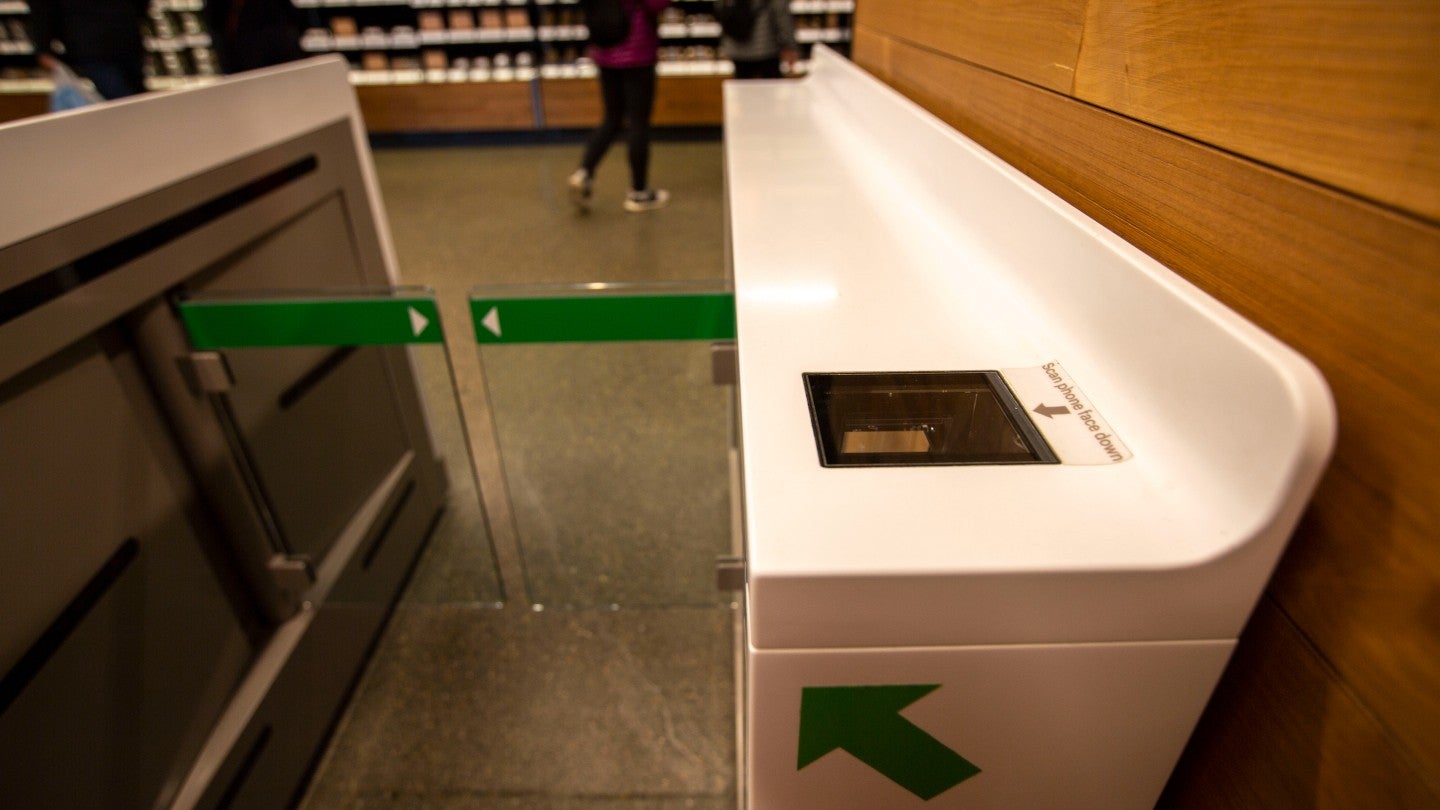 CBORD has integrated its GET platform with Amazon's 'Just Walk Out' solution to enhance the retail payment experience for college and university students across the US.
The new technology will allow students to use their campus cards at the checkout-free stores located inside their respective colleges and universities.
Higher education institutions opting for this technology will allow their staff, faculty members and students to make 'seamless' payments via their campus funds across all the Just Walk Out technology-powered stores.
The first integrated Just Walk Out and CBORD store opened at the University of Dayton in Ohio, US on 2 May.
With the integration, account holders can now use CBORD's GET app to access specific retail Just Walk Out stores.
CBORD interim CEO and chief financial officer Rob DeCarlo said: "I am delighted to see our collaboration come to fruition, as it's a win-win for both campus administrators and students.
"We are excited to work with the Amazon team to bring this solution to additional higher education campuses in the coming months."
A quick balance check occurs as soon as a customer tries to enter a retail store. The entry gates then open based on the balance shown. CBORD said that each location has its own minimum available balance threshold.
This Just Walk Out system detects the items an individual shopper has taken from or returned to the store's shelves, creating a virtual shopping session.
The process allows shoppers to directly leave the store after shopping, rather than waiting in a queue and the billing amount is taken from their campus cards.
An itemised receipt is also sent to the customer on their registered email address.
University of Dayton dining services executive director Joan Bauman said: "We listened to students' requests for longer operating hours, especially later in the evenings, along with self-checkout options.
"The collaboration between Amazon and CBORD is the perfect solution to providing students a convenient way to grab food, beverages and other products during a challenging labour market."