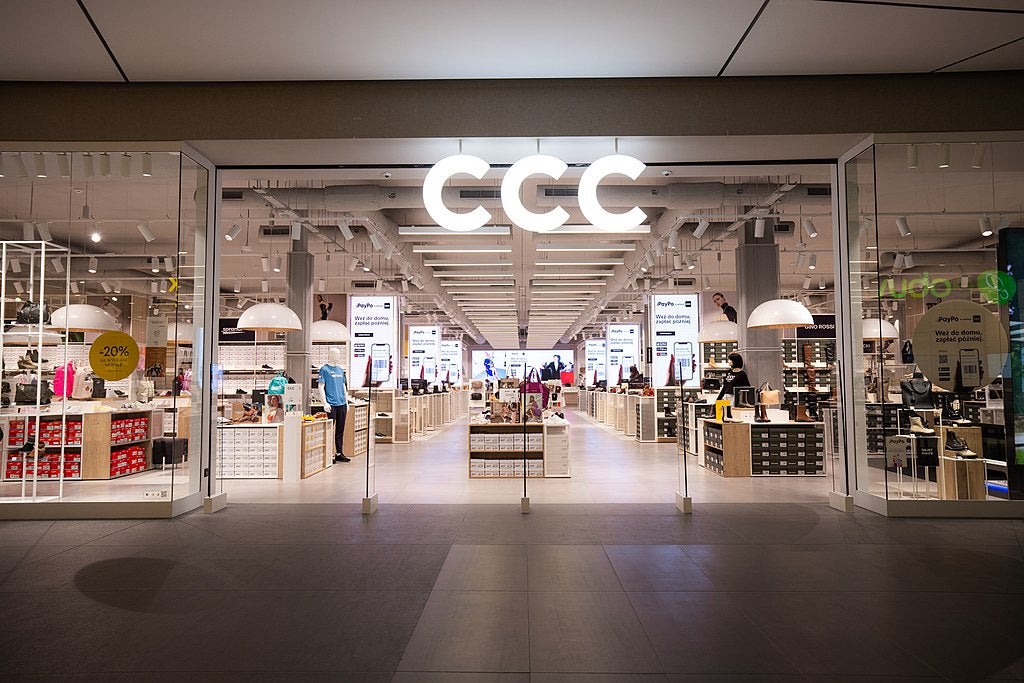 Polish footwear retailer CCC Group has reported nearly zl2.4bn ($511m) in sales in the third quarter (Q3) of the financial year 2022 (FY22), up 18% year-on-year (YoY).
During the quarter, the retailer reported that its digital channel represented 51.7% of the sales, up 4.3pp YoY, driven by its new Modivo marketplace, which accounted for 65% of global e-commerce sales.
The group's CCC business posted sales of zl1.1bn ($234.5m) in Q3 FY22 while HalfPrice recorded revenue of zl258m ($54.9m), up more than threefold YoY.
With eight new stores opened in Q3, HalfPrice registered a quarter-on-quarter revenue increase of 42%.
The Modivo Group business recorded nearly zl1.0bn ($213.2m) in revenue, up about 23% YoY.
The CCC Group's gross margin grew 15% YoY to zl1.2bn ($255.7m) in Q3 FY22.
Its earnings before interest, taxes, depreciation and amortisation (EBITDA) were zl197m ($41.98m) while its EBITDA margin was 8.1.
CCC Group management board president Marcin Czyczerski said: "2022 has been an extremely challenging year for all retailers. The outbreak of the war in Ukraine and its macroeconomic impacts have changed the rules of the game. Customers' incomes remain under the pressure of rising inflation and high interest rates, leading to heightened consumer price sensitivity.
"At the CCC Group, we have proactively responded to these developments. We have added several new budget brands to the CCC portfolio, significantly expanding their share in our total mix. We are actively managing prices, making sure they remain attractive to all customer categories. This brings us closer to consumers, enabling us to better respond to their needs and expand our market share despite the challenging business environment."