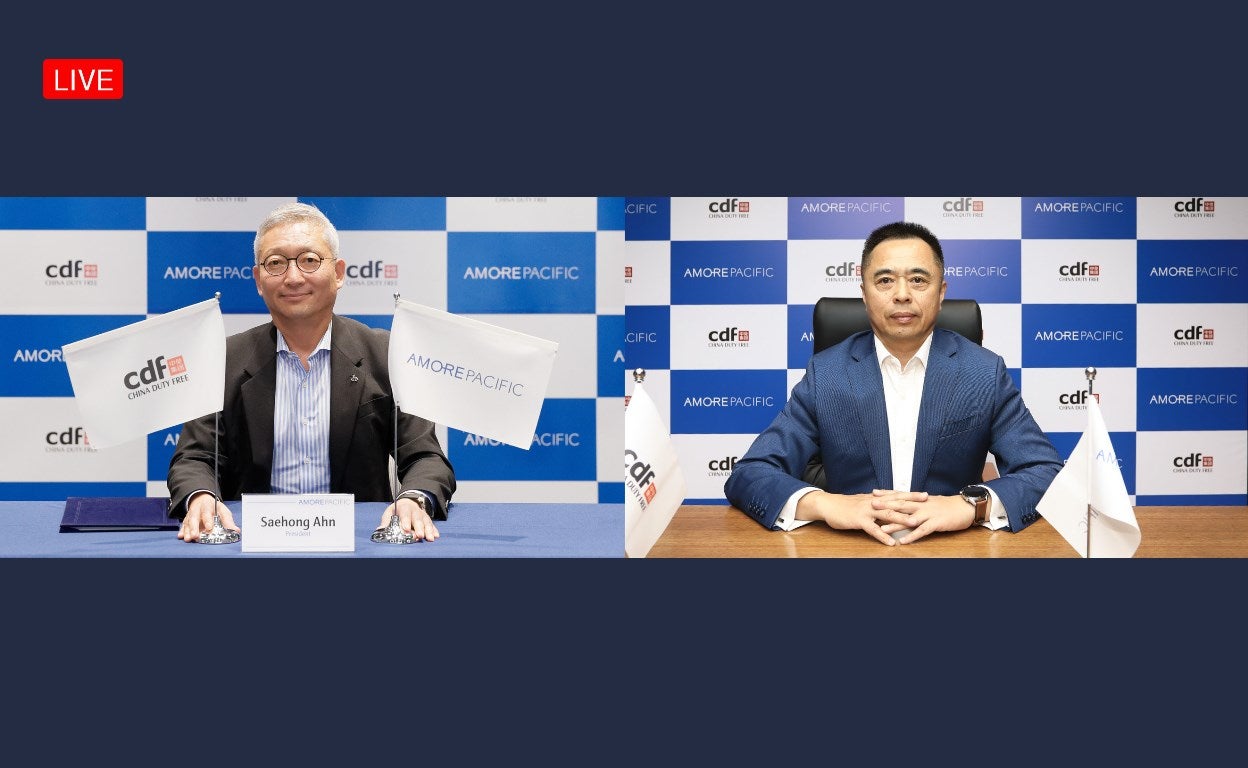 Chinese travel retailer China Duty Free Group (CDFG) has entered a strategic business partnership with Korean beauty company Amorepacific.  
As part of the partnership, the two companies agreed to focus on local operation in Hainan and support mutual growth via new stores and new brands' expansion.   
According to Amorepacific, the Hainan travel retail market is emerging from the impact of the Covid-19 pandemic. It posted triple-digit sales growth.   
Additionally, the partners decided to provide better customer experience by investing in marketing and digital transformation.  
CDFG president Charles Chen said: "We are delighted to enter into our strategic partnership with Korea no.1 beauty company Amorepacific.   
"We are pathfinders in the Chinese travel retail industry and in particular, through close cooperation with Amorepacific over the past ten years for Hainan tourism and economic development, we have grown into the largest travel retailer in China and a leader in the global travel retail industry.  
"We are looking forward to continuing our strong partnership with Amorepacific for better customer experience in the field of beauty and lifestyle."  
The partnership will also focus on developing a workforce exclusively for the Hainan market.  
Amorepacific President Saehong Ahn said: "This partnership with leading global travel retailer CDFG will help us better understand Chinese customers, boost synergy between both companies and raise our brand awareness in the Chinese travel retail market with strong growth potential."