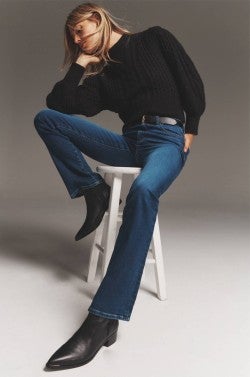 US-based lifestyle retail brand Centric Brands has partnered with brand acquisition and management firm WHP Global to purchase Joe's Jeans.
Founded in 2001, Joe's Jeans offers denim, apparel and accessories at premium department stores and speciality boutiques across the US, as well as ten Joe's Jeans stores.
The brand's products are also available via its online flagship store.
The financial terms of the transaction have not been disclosed, but it is thought to be worth $48.5m.
The deal has received court approval and its completion is subject to customary closing conditions.
Centric Brands CEO Jason Rabin said: "We have significantly invested in Joe's Jeans throughout our years of operation and have established the brand as one of the leading premium denim resources.
"Celebrating its 20th year, we look forward to partnering with WHP Global to further develop the brand and new avenues to grow the business."
Once the deal is completed, WHP will own Joe's Jeans' intellectual property in all global territories except China.
Under a long-term exclusive license agreement, Centric Brands will continue to operate the brand's core categories and geographies across retail, wholesale and digital channels.
WHP Global expects to generate around $4bn in retail sales a year from its entire portfolio, which also includes William Rast, Toys R Us, Babies R Us, Anne Klein, Joseph Abboud and Lotto.
WHP Global chairman and CEO Yehuda Shmidman said: "The acquisition of Joe's Jeans in partnership with Centric is a win for WHP Global as it expands our growing fashion vertical, which already includes Anne Klein and Joseph Abboud.
"Together with Centric, we will look to build upon the core business and expand around the world to new geographies."
Last February, Centric Brands bought designer label Zac Posen for an undisclosed sum.