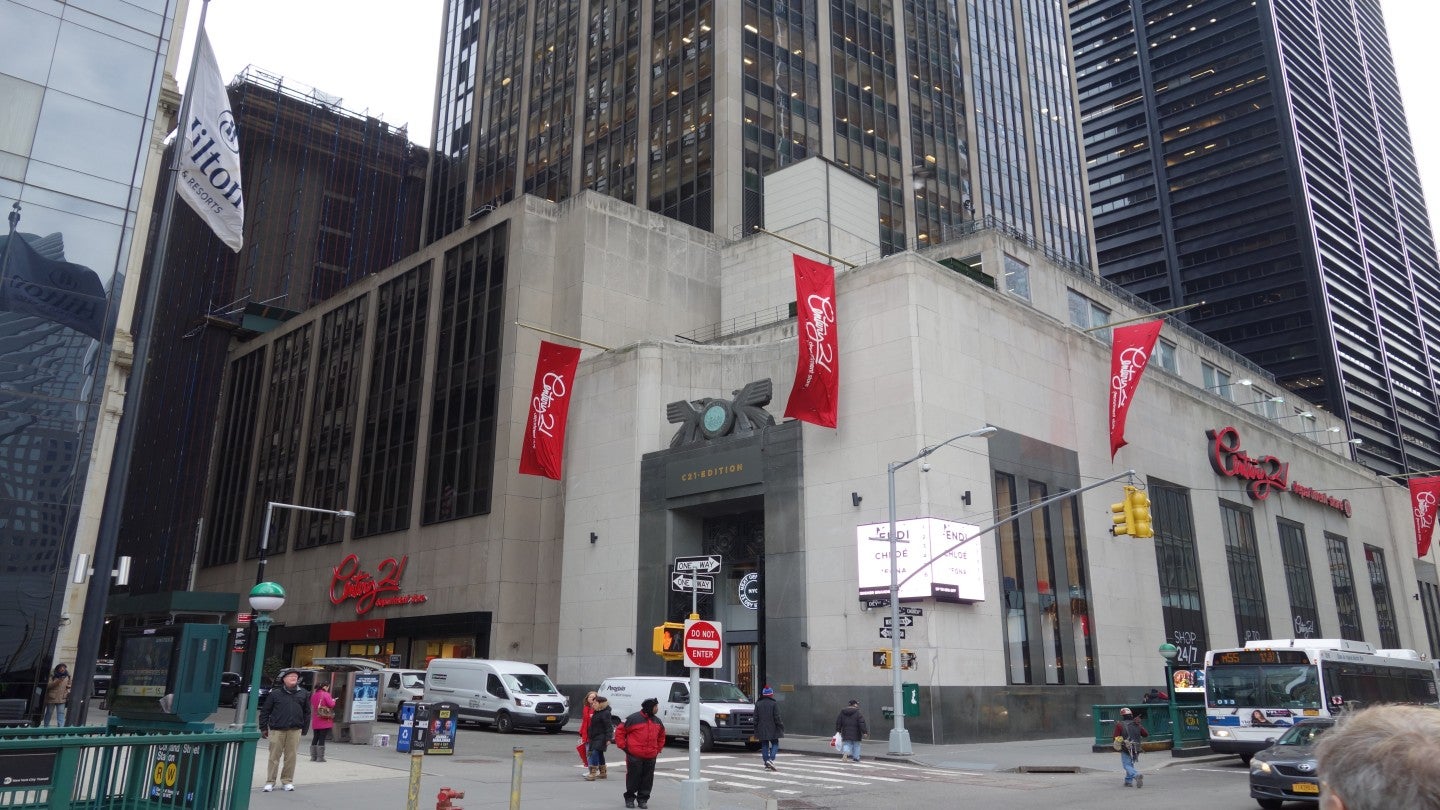 US-based off-price fashion retailer Century 21 has announced the reopening of its flagship store in Manhattan, New York City (NYC).
Located in Manhattan's Financial District, the new store was opened in support of experiences company Legends.
This milestone was marked by a grand reopening ceremony held at Century 21's downtown location on 16 May.
With the re-launch of its flagship store, Century 21 has also updated its logo with "NYC" replacing "Department Stores", signifying the retailer's birthplace and re-imagined flagship.
The newly reopened store has a total of four main floors comprising the original space, along with 100,000ft² in renovated space that features a variety of styles for women, men and children.
The store will feature a wide range of luxury brands and designers, including Kenzo, Chloe, Fendi, Givenchy and Halston.
It will also have a contemporary style collection from Simkhai, LoveShackFancy, ALC, Sovere, Mon Renn and Lagence.
Other streetwear and menswear brands that will be available at the new store include 3.1 Phillip Lim, Alex Mill, Corridor New York, Frame, Helmut Lang, Hugo Boss, John Elliot, Kappa, Ksubi, Monfrere, Obey, and Theory.
Century 21 co-CEO Raymond Gindi said: "The amount of love, passion and excitement since announcing that we are coming back has brought an energy to downtown Manhattan and we are so excited to be reopening at our original location with a focus on the designer-fashion apparel and accessories that has been a core part of our business from the start."
The reopening comes after the company filed voluntary proceedings under Chapter 11 of the US Bankruptcy Code in September 2020.
Century 21 was forced to shut down its business during the pandemic.