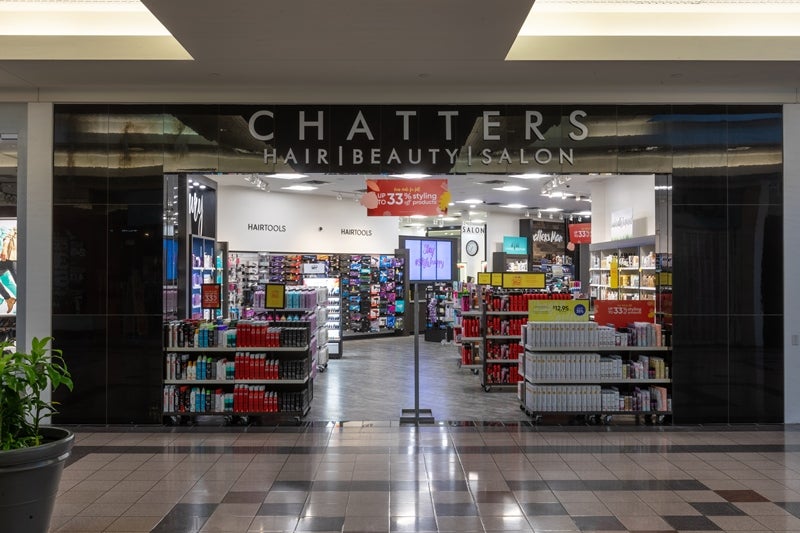 Haircare and salon-based retailer Chatters is set to expand its retail presence in Canada through a cross-country acquisition strategy.
The company is planning to build its business on the recent acquisition of Canada-based Enviro Trends. It expects to enhance its brand affinity and hair care portfolio across Ontario and Quebec.
The retailer currently operates 116 locations across seven provinces, including 26 in British Columbia, 41 in Alberta, ten in Saskatchewan, seven in Manitoba, 25 in Ontario, four in Newfoundland and three in Nova Scotia.
Chatters CEO Greg Moreau said: "As we prepare to grow, we are laser-focused on listening to our customers, better anticipating their needs, elevating our in-store experience and curating an assortment of the best beauty and hair care products in the world.
"We're making significant investments in technology to accomplish our goals: launching a new POS system, and revamping our loyalty and membership programs to provide a seamless omni-selling experience – set to launch in 2020."
Moreau will also leverage his expertise to grow the business through various initiatives, including the addition of digitally native-brands to the company's retail selection.
Chatters offers more than 6,000 hair care products from various major brands, such as Redken, UNITE, DevaCurl, Pureology, Moroccanoil, and more in-store and online.
Moreau added: "We're experiencing significant traffic increases from trend-setting millennials shopping our globally recognised brands.
"We are gaining 2,500 new followers a month on Instagram and have a highly engaged Facebook community base of over 100,000.
"Our social media strategies are resonating with our client base and I intend to increase the investment in digital and expand the reach of chatters.ca."
The company expects to make additional acquisitions and introduce new programmes over the coming months.