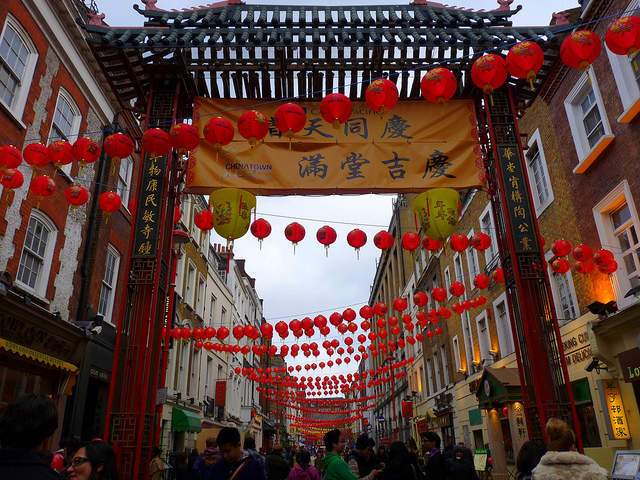 Data from Rakuten Marketing reveals a 38% year-on-year growth in UK e-commerce orders during the core three day period of the Chinese New Year festival.
While Chinese New Year is not a traditionally retail focused event, in recent years there has been a shift in consumer behaviour during the festival period as shoppers have been looking to buy luxury goods to fulfil their shopping needs.
This has led to the event fast becoming a new marketing opportunity for UK retailers.
PCA Predict head of marketing Chris Boaz, said: "This follows a wider trend of nearly three-quarter (73%) of Chinese consumers shopping online for Chinese New Year. There is a huge opportunity for UK retailers to capitalise on the Chinese ecommerce market around New year, especially as it is estimated more than a fifth (23%) of consumers in China will make at least one cross-border purchase via the internet in the next year,"
He added: "While Chinese New Year can't compete with the size and scope of Singles' Day in terms of ecommerce opportunity for international brands, it is becoming an increasingly important date for retailers outside of China."
Market research company eMarketer highlighted five key points from Chinese New Year 2017. Namely that retail sales increased 11.4% from Lunar New Year 2016 to 2017, with consumer electronics, home appliances, jewellery, dining and travel experiencing the strongest growth.
Orders of cameras and photography equipment grew by 19% year-on-year, while the health and wellness vertical benefitted from a considerate 83% expansion. On the other hand, food and drink experienced a 28% rise and a 76% increase in traffic online.
Online purchases during the festival amounted to 54% of all sales, a 48% year-on-year increase. Food and beverages, apparel, fresh food, cosmetics and consumer electronics were the top five categories purchased online during the festival.
During the 2017 Lunar New Year festival, 344 million domestic tourist trips were made, a 13.8% increase on last year . Tourism spend also increased by 15.9%  According to an AdMaster survey, Asia is a mobile-first market; respondents from the survey spend an average of 4.17 hours on their smartphones during Lunar New Year, with 2.3 hours being spent on PCs.
Lastly, in 2017, there were 14.2 billion digital red envelope monetary gifts, or HongBao, sent via WeChat users on Lunar New Year's Eve, a 75.7% year-on-year increase. This amounts to 46 billion HanBao sent via WeChat in 2017, with Alipay reporting 168 million users having completed a HanBao promotion.
According to Rakuten Marketing, advertisers should keep the above trends in mind when trying to tap into ecommerce opportunities surrounding the event.
Rakuten Marketing Europe executive vice-president Mark Haviland, , said: "It's crucial to remember these global sales moments are both a time of heightened demand and competition.
"Brands must use insight to ensure they get in front of the right global audience segments, with the right message on the right channel."
Rakuten Marketing suggested that with the importance of the colour red during the festival period, retailers and advertisers should take this opportunity and promote red products or create red edits with items such as accessories or handbags to reach consumers.
Rakuten Marketing also suggests offering a free red gift or changing the colour of packaging to red to incorporate the theme into customer experience.