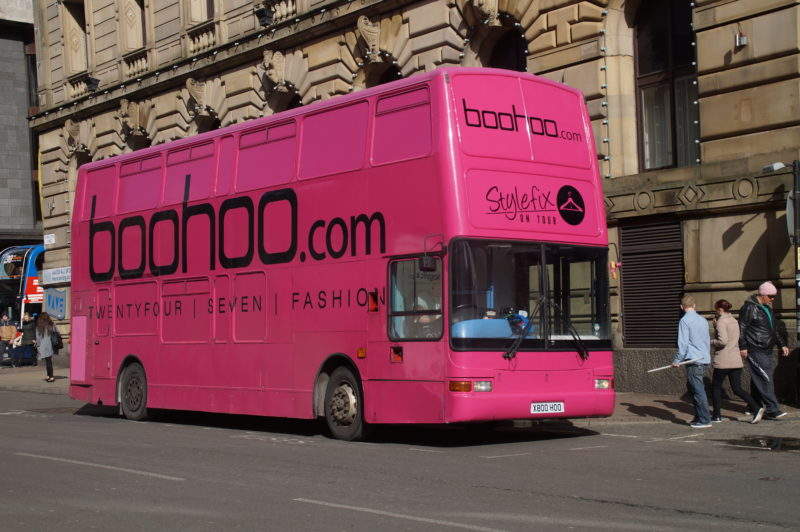 Shares in an online fashion retailer Boohoo.com have lost almost 30% since last summer's highs resulting in a positive investment recommendation from Citibank.
Analysts at Citibank's London branch previously felt the stock was too pricey but now think the shares better reflect downside risk on margins as the company invests for long-term growth.
Citi's Dan Hofman said that the market wasn't taking into account just how much the AIM giant needed to reinvest, although he believes consensus estimates are now more reasonable.
He has also trimmed future years' pre-tax profits forecasts by between 6% and 9% which he said would better capture planned reinvestment in all group brands.
Boohoo.com owns three online fashion retailers: Boohoo.com, PrettyLittleThing.com and NastyGal.com
Boohoo.com has now been upgraded by Citigroup to a "buy" rating in a research report issued to clients and investors on 16 January 2018. The firm currently has a £2.35 target price on the stock. Citigroup's price objective suggests a potential upside of 26.96% from the company's current price.
Last week Boohoo.com released its trading update with the group's record revenues for all its brands over the successful trading period. It noted a strong revenue growth of 100% spread across geographic regions and a strong balance sheet with net cash of £127 million.
Boohoo has reported revenue of £142.6 million (up 25% against a strong prior year comparative) and a year-to-date revenue of £324.4 million (up 34%).
PrettyLittleThing reported revenue of £73.8 million (up 191% on prior year comparative) and a year-to-date revenue of £146.4 (up 232% on prior year comparative).
Nasty Gal has reported revenue of £11.9 million, increasing month-on-month from start-up in March 2017 and a year-to date revenue of £20.2 million.
Mahmud Kamani and Carol Kane, joint CEOs, said: "We are delighted to report another set of strong financial and operational results, with record sales in the four months to December across all our brands. The Black Friday period was our most successful ever and we traded well throughout the period under review."
"Boohoo has continued to perform well, delivering strong revenue growth on increasingly challenging comparatives last year. PrettyLittleThing has continued to deliver exceptional results and Nasty Gal is making excellent progress in its first year. Our focus remains on the customer proposition: offering the best range of the latest fashion at affordable prices, coupled with great customer service."