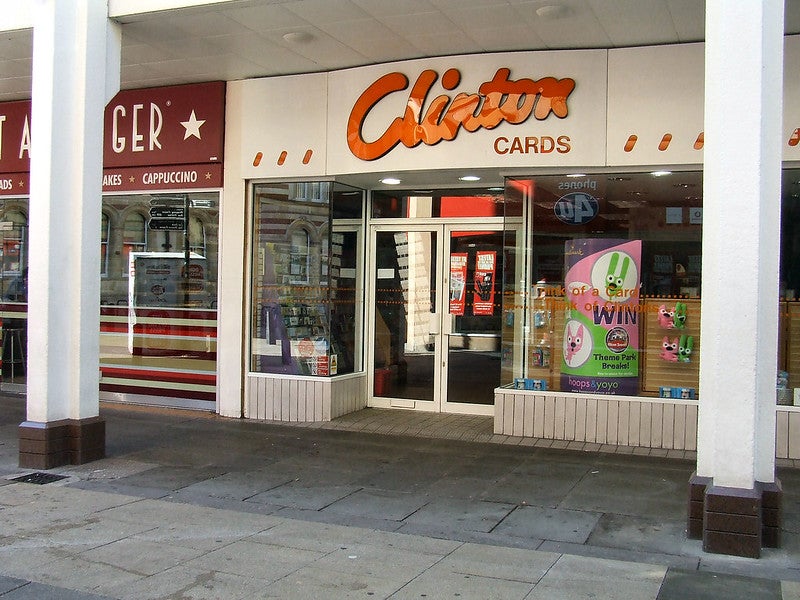 UK high street greeting cards retail chain Clintons has entered into a pre-agreed deal securing 2,500 jobs and 334 stores.
Under a pre-pack administration deal, the retailer has been sold back to its existing owner the US-based Weiss family. This process will allow the retailer to remove all debts owed to suppliers.
Last month, reports emerged citing the retailer was in restructuring talks with landlords, which involved a Company Voluntary Arrangement.
After failing to win approval from landlords for the insolvency procedure, KPMG was bought in as administrators to review restructuring options.
Clintons chief executive Eddie Shepherd told The Guardian: "We are pleased to have been able to secure the future of the Clintons business, protecting all of our talented 2,500-strong workforce and ensuring the continuation of trade across all of our UK store network at what is a crucial time of the year for the business.
"Like so many of our fellow high street retailers, we have worked tirelessly to contend with the maelstrom of issues impacting the sector, from business rates pressures to fragile consumer confidence and the lack of clarity around the taxation of online retail businesses.
"We are confident that this deal will kick-start a new chapter for our business."
This is the second time the retailer is bought out of administration.