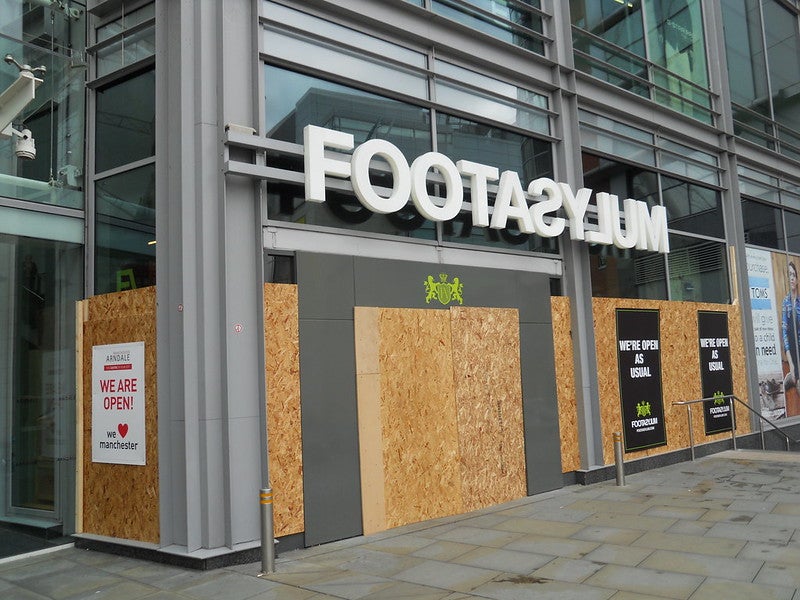 The UK's Competition and Markets Authority (CMA) has said that there are still concerns over JD Sports' takeover of lifestyle fashion retailer Footasylum .
According to the regulator, these concerns could be addressed by asking JD to divest Footasylum.
The development comes after an enquiry team chaired by Kip Meek found that the merger would result in a 'worse deal' for Footasylum shoppers across the UK.
JD Sports agreed to buy Footasylum for a total consideration of around £90.1m ($119.54m) in March 2019.
The CMA said that the deal could result in higher prices and began an investigation in September 2019.
But its initial judgment was returned by the competition appeal tribunal last November, in which the regulator's action was deemed 'irrational'.
The CMA's latest enquiry found that customers could face higher prices, fewer discounts and less choice of products in-store as a result of the merger.
In addition, the combined entity could be made to reduce its investment in its customer service.
Mr Meek said: "Since our original inquiry, we have gathered a significant amount of additional evidence, including on the impact of coronavirus, and we still have concerns about JD Sports' takeover of Footasylum.
"This deal would see Footasylum bought by its closest competitor and, as a result, shoppers could face higher prices, less choice and a worse shopping experience overall.
"While many stores were closed during lockdown, online sales in this market have been stronger than ever and revenue from in-store sales is rebounding as people return to the high street.
"JD Sports, Footasylum and others in the sector now have the opportunity to give us their views on both our provisional decision and our suggested remedy."
JD Sports will be able to respond to the CMA, with a final decision due around October.
Following this, the company can appeal to the competition appeal tribunal once more if the CMA confirms its findings.