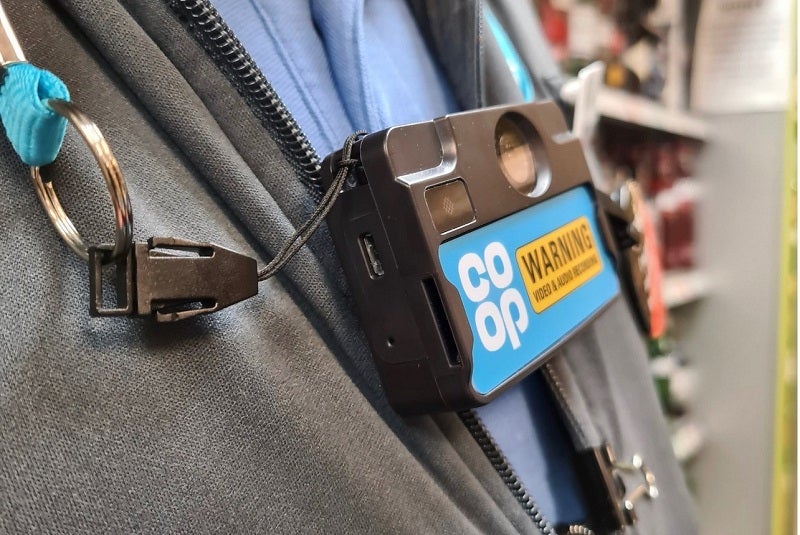 UK's consumer co-operative and retailer Co-op is set to launch a new body-worn video solution from Motorola Solutions to front-line colleagues to fight in-store crime.
With the rollout of the integrated solution, the company plans to focus on further increasing safety in-store against a background of rising crime in the retail industry.
Initially, the front-line staff at around 250 Co-op stores will be equipped with more than 1,000 of the Motorola VT100 body-worn cameras.
This would enable streaming video in real-time to the Security Operations Centre of Co-op security partner, Mitie.
Criminals can be identified using the footage and based on that further evidence will be provided to secure a prosecution.
Motorola's VT100 cameras, which are operated by a simple one-push activation, can be worn in standby mode for up to six months.
This preserves battery for instances when store colleagues of Co-op feel threatened by aggressive or violent behaviour.
The cameras are also capable of instantly recording footage to the camera itself, and streaming live videos to the security operations centre, allowing for immediate security personnel or police response.
Co-op retail security manager Cheryl Houghton said: "As a community retailer we see the impact of social issues in our stores. I have never seen such high levels of violence and abuse, it's a societal issue that all retailers are concerned about and it's having lasting effects on the lives of shop workers – both mentally and physically.
"It is not part of the job to be verbally abused, threatened or attacked and we're determined to make sure it isn't."
The Cloud-hosted VideoManager software that supports the cameras enables secure and efficient camera allocation, user administration and incident management.
The integrated solution has security features such as comprehensive audit-trails, encryption, configurable retention policies and RFID camera allocation and ensures dealing of footage and incidents securely.
Earlier this month, in a separate development, John Lewis began offering Click & Collect service in over 500 Co-op stores.