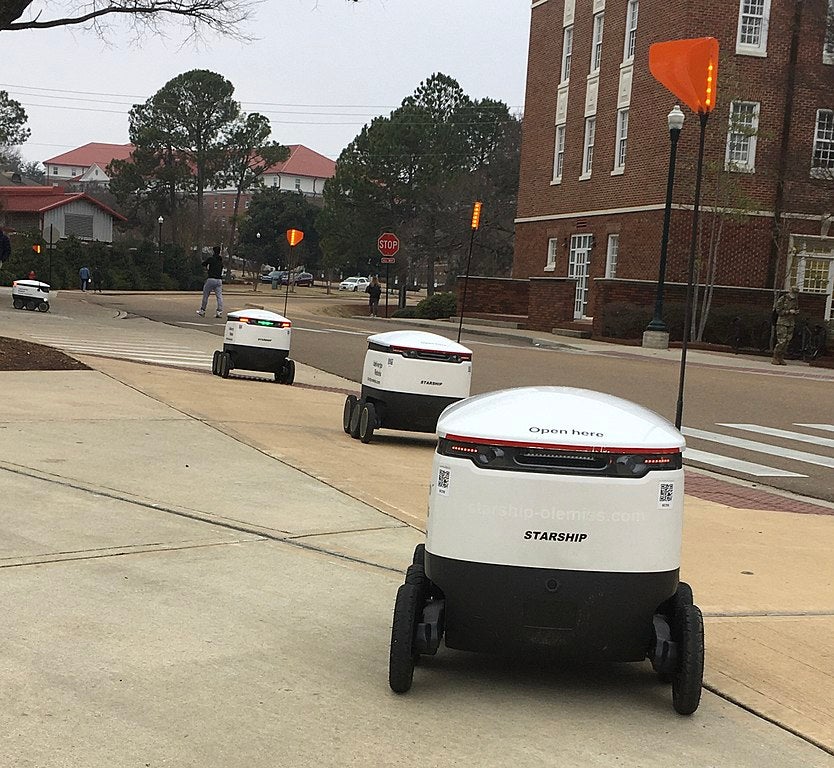 British consumer co-operative Co-op has announced partnerships with several companies to offer more robot deliveries and cut last-mile carbon emissions.
The retailer will extend its partnership with Starship Technologies, a US-based company that manufactures self-driving robotic delivery vehicles.
The partners will add more than 300 autonomous vehicles to Co-op's robot fleet, taking the total number of vehicles in the fleet to 500.
In addition, Co-op will expand its robotic delivery services into five new towns and cities.
Through the Starship Food Delivery app, shoppers can order from more than 3,000 available grocery items and receive their deliveries within 20 minutes.
Co-op e-commerce head Chris Conway said: "Our focus is to continue to innovate and look for new and better ways to do business in our communities while expanding access to our products and services.
"In addition to offering quality and value quickly, easily and conveniently, we need to do this sustainably.
"By working collaboratively with Starship and other partners with shared values, we can ensure we further reduce greenhouse gas emissions, something which is essential if we are to have a healthy and sustainable natural environment to pass on to future generations."
As well as Starship Technologies, Co-op has partnered with e-commerce giant Amazon to drive growth in the e-commerce market for community-based home deliveries.
The move is in line with the company's strategy to increase its online sales from £70m ($96.7m) to £200m ($276.3m) by the end of the year.
Amazon Prime customers will have full access to Co-op grocery shopping via Amazon.co.uk, including same-day delivery and two-hour scheduled time slots.
Co-op Group chief executive Steve Murrells said: "We are delighted to be working with Amazon.
"Its reach and leading technology and innovative approach means greater convenience for people in their communities."
Earlier this month, Co-op partnered with The Original Factory Shop to open concessions in its stores.