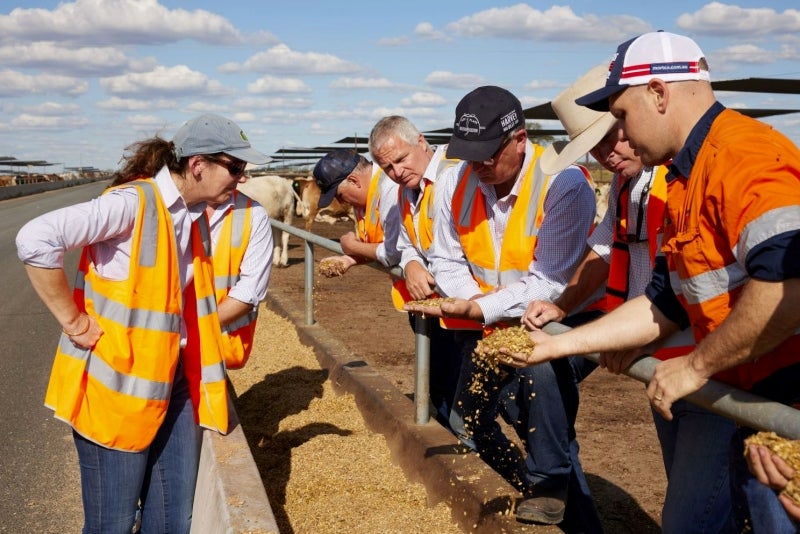 Australian supermarket chain Coles has partnered with Mort&Co Grassdale Feedlot to test a new feed supplement claimed to reduce methane emissions from beef cattle.
The partners are trialling the feed supplement Bovaer, which is developed by science-based company DSM.
As part of the trial, 9,800 cattle will be fed with Bovaer at Mort&Co's Grassdale Feedlot. Processing will take place at the Teys Australia Beenleigh processing plant in Queensland.
The trial is designed to study how the feed supplement helps in the reduction of methane production from feedlot cattle.
Coles will provide grading data, while a team of specialised cattle veterinarians and researchers from Bovine Dynamics will write a research paper on the findings.
The research findings will be published in a scientific peer-reviewed journal.
Coles commercial and express chief executive Leah Weckert said: "When we set out our Together to Zero emissions ambition in our Sustainability Strategy, we knew that working with our supplier partners and stakeholders would be key to achieving this.
"This trial is going to give us a wealth of data and knowledge to help us understand how we can reduce emissions in one part of our supply chain, while continuing to deliver quality meat to our customers.
"We hope the Bovaer feed supplement trial will open up a new opportunity for emissions reduction, and that it will provide an affordable, commercially viable option to one day be rolled out at scale around the country."
The trial comes after international studies found Bovaer to be successful in reducing methane emissions.
The partnership marks the first-time feed supplement has been tested in a large-scale commercial feedlot of industry size and scale in Australia.
Earlier this year, Coles announced plans to resume trading in Lismore, Australia, after its store in the town was destroyed by flooding.