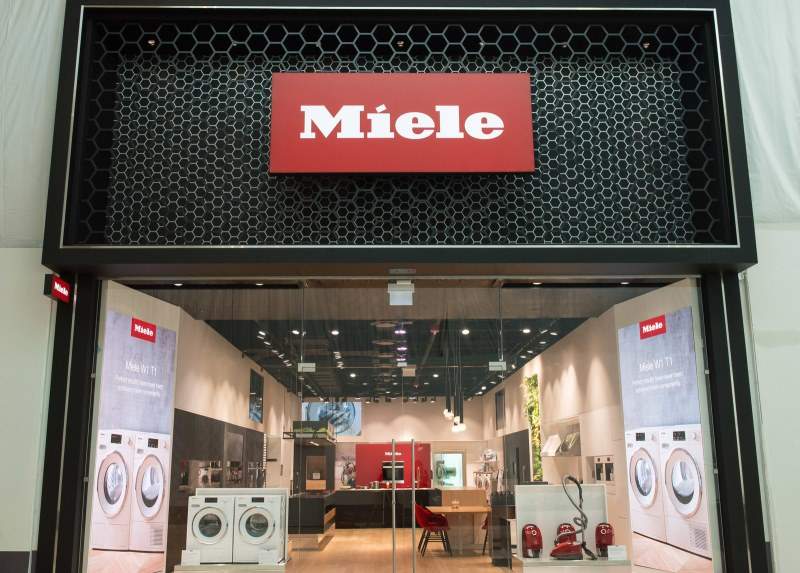 Domestic appliances and commercial equipment firm Miele has opened its first own retail store, Miele Experience Centre, in Ontario, Canada.
Located in Yorkdale Shopping Centre in North York, Toronto, the store features a new concept and design with a focus on a combination of digital elements, product experience and expert advice such as interactive digital displays and live cooking.
The concept store offers a range of products such as laundry and floorcare appliances, kitchen products and Smart Home products.
Miele Canada president Yves Dalcourt said: "The new Miele Experience Centre is truly a unique showcase demonstrating excellent quality, technology and service.
"The experience we will give our customers will change the way people will look at buying appliances and will set a new standard within our industry."
The store also has an active kitchen area featuring cooking and baking demonstrations, as well as a chance for customers to sample culinary specials such as croissants and homemade soups.
"This new location will make the Miele brand even more accessible to even more consumers."
The store also features various digital elements to influence interaction with products and provide additional information.
A Swiping Cooktop Screen in the store will be used to display virtual cooking and to experiment with the various Miele induction cooktops on display.
The company introduced the Miele CareCollection Consumables Wall in the store to inform customers about the various Miele cleaning and care products.
Dalcourt added: "We are extremely excited about our partnership with Yorkdale Shopping Centre and believe that this new location will make the Miele brand even more accessible to even more consumers."
Miele currently operates four such centres in Calgary, Montreal, Toronto, and Vancouver.