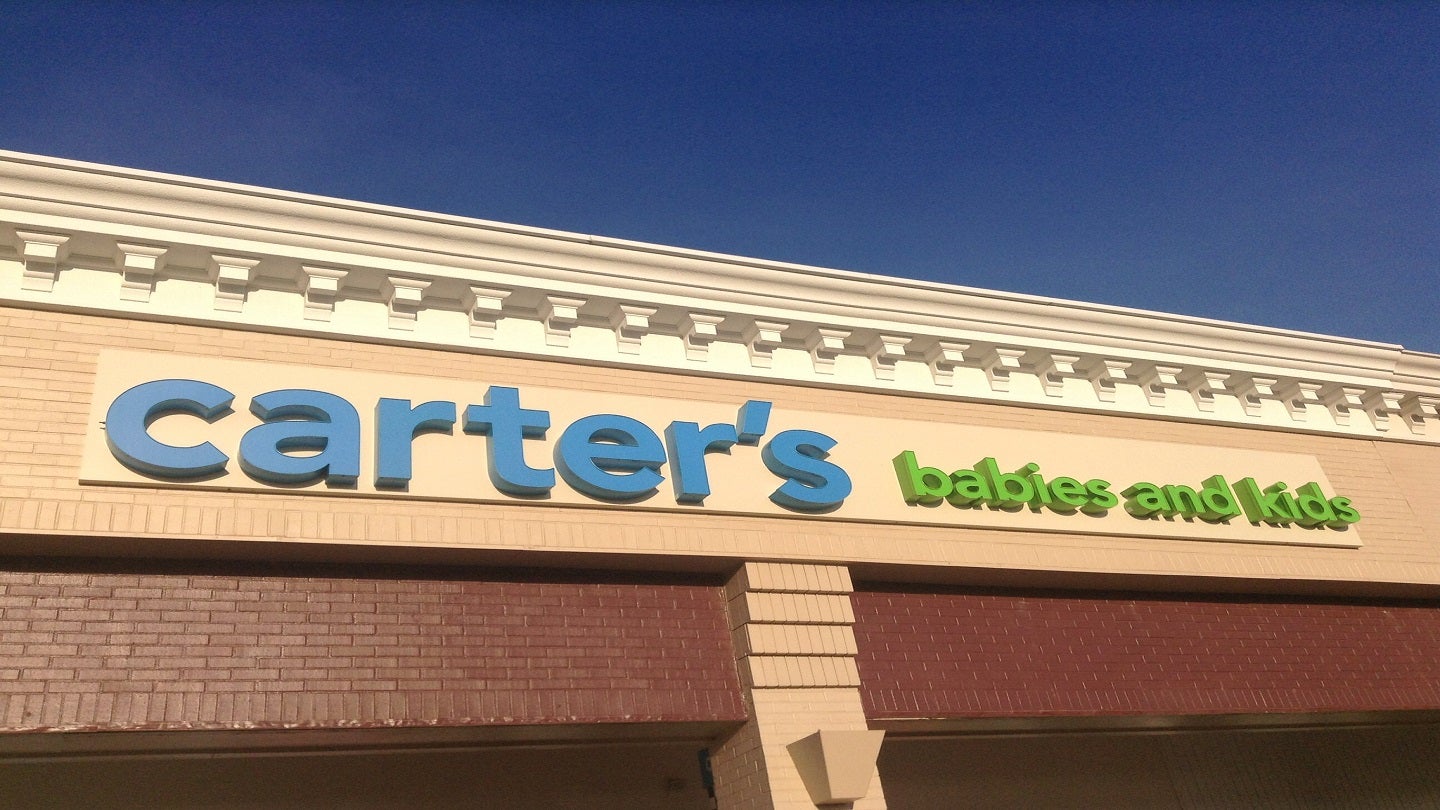 US-based children's apparel retailer Carter's has reported net sales of $695.9m in the first quarter (Q1) of fiscal 2023 (FY23), down by 10.9% from $781.3m in the corresponding quarter of fiscal 2022 (FY22).
The retailer said that macroeconomic factors such as inflation weighed down demand from consumers and wholesale customers during the quarter ending 1 April 2023.
Carter's reported a 45.1% decline in its operating income to $56.4m in Q1 FY23, compared with $102.6m in the same period a year ago.
Operating margin also dropped to 8.1% from 13.1% in Q1 FY22.
The retailer's net income decreased to $36m during the quarter, from $67.9m in Q1 FY22.
Its diluted earnings per share were $0.95 in Q1 FY23 against $1.66 a year ago.
Carter's chairman and chief executive officer Michael D Casey said: "We exceeded our first quarter sales and earnings objectives. We saw higher than planned demand from some of our largest wholesale customers eager to receive our new Spring product offerings in preparation for the shift to warmer weather outfitting. Our retail and international sales were in line with our plans.
"As expected, our first quarter sales and earnings were lower than last year. Historic inflation began to meaningfully weigh on families with young children and their demand for our brands last year.
"To mitigate the effects of lower consumer demand, we have focused on reducing discretionary spending and improving price realisation, largely driven through better inventory management. As a result, earnings and cash flow from operations exceeded our expectations in the first quarter."
In the second quarter of FY23, the retailer expects net sales in the range of $590m to $605m and adjusted operating income of $30m to $35m.
The retailer, which has nearly 1,000 stores, expects net sales for full year FY23 to be $3bn and adjusted operating income of $350m.