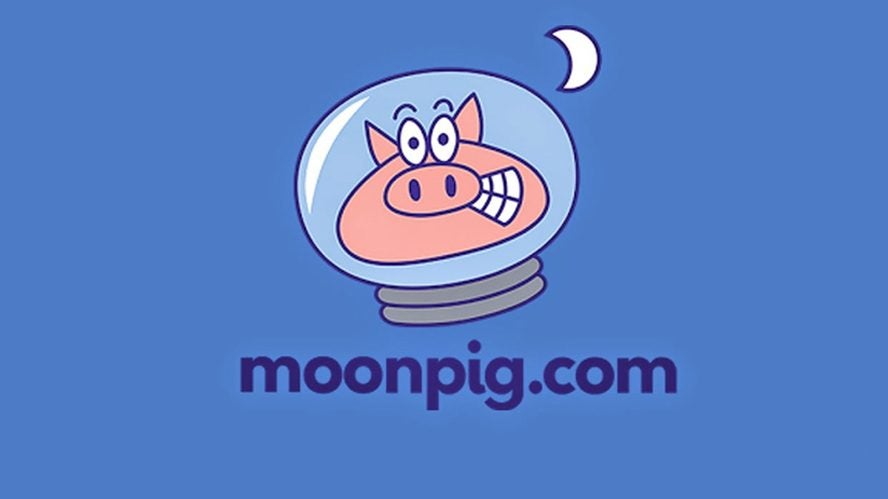 UK-based online card and gift retailer Moonpig saw a hike in its share price of around 25% from 350p per share to 442.90p, only minutes after floating its initial public offering (IPO) on the London Stock Exchange this morning.
The listing price on the stock market, under the ticker 'MOON', was valued by Moonpig at around £1.2bn. By comparison, fellow UK-based card retailer Card Factory has a market cap of £118m.
This listing price marks Moonpig as the second-largest listing in the UK so far this year, behind shoe brand Dr. Martens, which last week debuted at £3.7bn.
Consumer expert Jane Hawkes told Retail Insight Network: "In comparison to its High Street counterparts Paperchase and Card Factory, Moonpig has emerged as a real winner during the pandemic and shares in it have soared accordingly.
"This is largely due to a surge in demand for online cards and gifts which looks set to continue post-pandemic as shopping habits have shifted firmly away from High Street spending. Moonpig has expanded and capitalised on increased demand during the pandemic. Its debut on the London Stock Exchange is testament to its significant growth and future potential."
In a registration document, Moonpig claimed that it will soon face increased competition due to brick-and-mortar stores turning to online. For example, yesterday ASOS acquired three Arcadia Group brands and last week Boohoo bought high street staple Debenhams.
In a statement, Moonpig CEO Nickyl Raithatha said: "As the leaders of a market undergoing an accelerating shift to online, now is the perfect time for us to bring the company to the public market, and we are excited about Moonpig's prospects for the future."
This news comes two weeks after Moonpig officially announced that it would be advancing its stock market debut and elaborated on IPO plans.
Experts predict "Golden Year" for UK tech
Moonpig is the first tech IPO to debut in the UK this year, however, many more tech companies are expected to go public this year.
Tech IPO is seeing a resurgence in London and the beginning of this year has been the busiest in terms of activity since 2008.
Food delivery service Deliveroo is rumoured to be planning to list on the stock exchange at a value of between $8bn and $13bn in April. Other tech companies expected to go public soon include currency exchange app Transferwise, pension-provider Pension Bee, and cybersecurity firm Darktrace.
UK-based tech network Tech Nation chair Stephen Kelly said: "The announcement today that Moonpig has listed on the London Stock Exchange is yet another sign that we are entering a golden year for UK tech. The IPO of a homegrown company demonstrates both the strength of talent in the UK and the appeal of the LSE as a location for companies looking to IPO.
"With a valuation of £1.2bn, Moonpig joins the UK's growing cohort of tech unicorns, with seven created in 2020 alone. The UK now has more than twice as many unicorns as Germany and France. We can expect more announcements like this from UK companies this year as we see UK Tech come into its own, which has particular importance in a post-Brexit world."