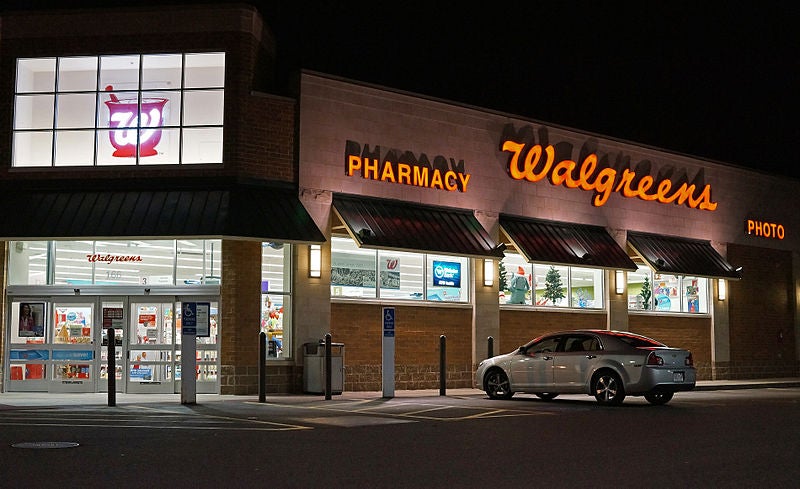 Visit our Covid-19 microsite for the latest coronavirus news, analysis and updates
---
Follow the latest updates of the outbreak on our timeline.
US-based drugstore chain Walgreens has placed purchase limits on certain products to stabilise inventory as customers stock up on essentials during the coronavirus (COVID-19) pandemic.
Additionally, the company is waiving delivery fees for all eligible prescription drugs during the outbreak.
The move comes as Walgreens is taking various measures in its stores and US pharmacies, in addition to introducing additional services, to help support customers and patients amid the global outbreak.
The company further added that it will offer free delivery on any purchase on Walgreens.com until further notice.
Walgreens president Richard Ashworth said: "We're working around the clock to best meet the needs of our customers, patients and in communities we serve, as our role as a trusted healthcare partner has never been more critical.
"Partnering closely with the Centers for Disease Control and Prevention (CDC) and other state and local health officials on response efforts, we're helping to provide our customers with the most up-to-date information while also supporting their evolving needs during the pandemic."
To make sure that patients have access to the needed medications, Walgreens pharmacists continue to collaborate with health plan partners, physicians and state officials.
The company's existing services include Walgreens Pharmacy Chat, the Walgreens mobile app, and pharmacy drive-thrus for customers looking for alternative ways to access their medications.
Walgreens noted that it is focused on maintaining a clean and safe environment in its US stores and is implementing additional steps to ensure that customers and its team members are safe.
In addition to Walgreens, Target and Costco Wholesale reported an increase in footfall as concerns over COVID-19 have prompted customers to stock up on essentials, Reuters reported.