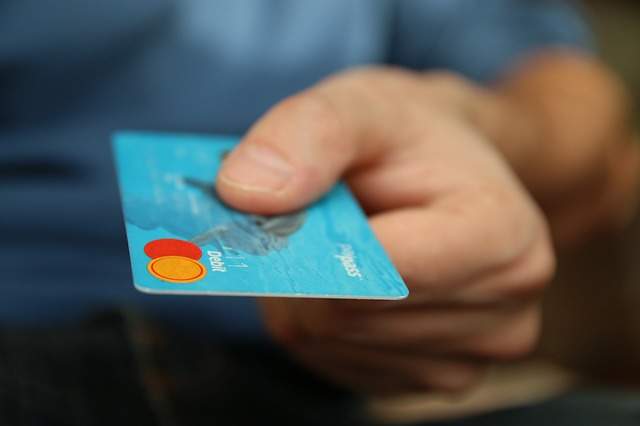 Data from Visa shows a 1.1% year-on-year decline in consumer spending in February, following on from a 1.2% fall in January, making it the worst start to the year since 2012.
Consumer spending has been declining for all but one of the past 10 months, indicating the pressure household finances are under with inflation outpacing wage rises.
Visas 'UK Consumer Spending Index' offers a snapshot of all consumer spending and not just that on cards, offering valuable insight into buying habits.
The report gathered data from the British Retail Consortium (BRC) and Springboard revealing that footfall – a measure of the number of shoppers out in high streets, shopping centres and retail parks – eased 0.5% in February on an annualised basis.
Visa's chief commercial officer Mark Antipof said: "Britons have been in belt-tightening mode since last summer. February's cold snap certainly didn't alleviate this situation, particularly when we shine a spotlight on high street spending, and recreation and culture in particular, which saw its biggest decline since April 2010."
The bad weather at the beginning of March suggests the next set of data is unlikely to be much stronger.
"As we look ahead into March, consumer spending is at risk of posting one of the worst first quarters on record," Antipof said.  "Retailers will no doubt be hoping that the milder weather will put a spring in shoppers' steps."
Growth of online spending continued in February, increasing by 0.2%, at the expense of face-to-face purchases, which were down 2.5%.
Clothing and footwear saw a decline of 1.6% and household goods were 1.1% down in February.
According to HIS Markit's principal economist, Annabel Fiddes, 'rising living costs, lacklustre wage growth and relatively subdued consumer confidence' are behind the reduction in household spending.
Fiddes believes that the household spending is unlikely to pick up anytime soon 'unless the squeeze on incomes subsides'.
Despite the negative news, BRC found some hope in the rate of decline being lower than the 0.7% average decrease over the past 12 months.
BRC's chief executive Helen Dickinson said: "Looking ahead, there's some hope that shopper activity will pick-up now that inflationary pressure has started to subside and wage growth is expected to move in the right direction.
"But this will offer only modest relief to retailers and consumers and the recent sad news announcing the closures of several well-known high street retailers should sharpen our focus to what is going on in retail in the UK at present."
Dickinson also warned that retailers are facing 'a rapid structural change' as they feel the pressure from online shopping and rising operating costs.
"We know that there will be fewer stores in the future as portfolios are consolidated, so businesses and communities need to focus on repurposing physical space based on experience and refining the interplay with digital," she added.
"For policymakers meanwhile, it is about recognising and acting on the disproportionate impact these headwinds are having on vulnerable communities up and down the country."