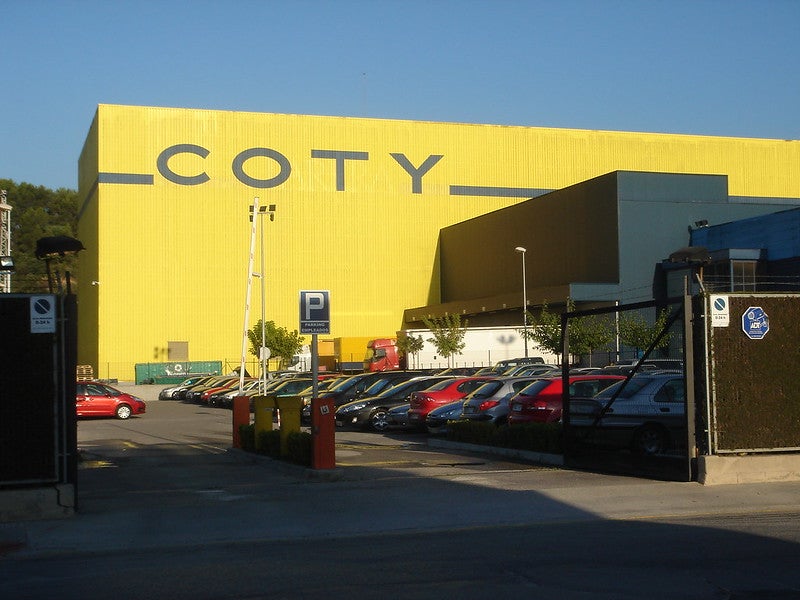 US-based beauty retailer Coty has reported $2.94bn in net revenue for the six months to 31 December 2021, a 16% increase from the same period of last year.
The company's first-half (H1) net income attributable to common shareholders was $291.9m compared with $56.1m in the prior year, while its adjusted net income was $210.8m.
Coty's earnings per share (EPS) increased from $0.07 last year to $0.36 in H1 2022, while its adjusted EPS increased from $0.12 to $0.26 year-on-year.
For the second quarter (Q2) of 2022, Coty's revenue increased by 12% to $1.57bn compared with the corresponding period of last year.
The company said the growth was driven by a 12% increase in its Prestige and Consumer Beauty businesses.
Coty reported a net income of $188.9m for Q2, against a net loss of $39.8m in the same quarter of last year.
The company's EPS for the quarter improved to $0.23 from a loss of $0.05 to a share a year earlier.
Coty CEO Sue Nabi said: "With our H1 2022 now complete, I am very pleased to say that the year is shaping up as we had hoped, and in many respects even better.
"During the quarter, we continued to execute on our strategic growth pillars, allowing us to deliver sales, profit and leverage results inline or ahead of guidance for the sixth consecutive quarter.
"The second quarter, and even more so the first half, further illustrates the virtuous cycle we have created.
"Strong topline growth combined with gross margin expansion and strong cost execution are generating both profit growth and re-investment in the business in the most promising opportunities."
In view of these results, Coty expects its full-year sales to grow towards the higher end of its guidance range of the low-to-mid teens.
The company has increased its adjusted EPS guidance for the year to between $0.22 and 0.26, up from the previously expected range of between $0.20 and 0.24.