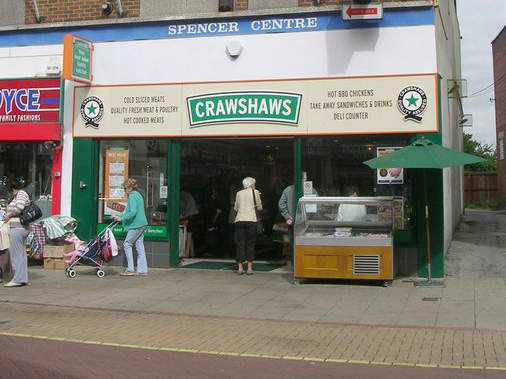 UK butchers chain Crawshaw Group has appointed administrators to secure a sale of the group's business and assets putting 354 jobs at risk.
The group said the move followed 'years of financial losses and an unsuccessful attempt to raise the additional investment required to fund a restructuring plan'.
Crawshaw, which was founded in 1954, has announced that Robert Hunter Kelly and Charles Graham John King, both of Ernst & Young LLP (EY) were appointed joint administrators on Friday 2nd November.
Due to the group's financial position, Crawshaw has stopped operations at 35 stores, keeping the remaining 19 stores open and trading as normal.  Nine of the remaining 19 stores are factory outlets.
In addition to store closures, Crawshaw has also closed a distribution centre at Astley, leaving the remaining Hellaby distribution centre responsible for servicing and supplying the group's remaining stores.
The group said the store closures are necessary to restructure the workforce 'for economic, organisational and technical reasons' accounting for the 354 redundancies. The remaining 261 staff at the company now support and supply the remaining 19 stores, as well as the three butcher's counters, which are being trialled in Spar stores.
The administrators have put Crawshaw's business and assets up for sale and have begun conversations with interested parties 'with a view to agreeing a sale over the coming weeks'.
The company has also announced that Stephen Henderson has stepped down as a non-executive director and will retire from the Crawshaw Board with immediate effect.
Crawshaw Group chairman Jim McCarthy said: "The board and I would like to thank Stephen for his support and wise counsel to Crawshaw since his appointment last year. We wish him well in his future endeavours."
In addition, Peel Hunt LLP has handed its 30-day notice terminating its engagement with the company as its nominated adviser and broker.
Crawshaw has been under pressure from the discount retailers Aldi and Lidl, which have forced the group along with other retailers to cut prices.
The company has also been hit by rising rents, higher business rates and fragile consumer confidence in the run-up to Brexit.
Other UK retailers who have been forced to shut stores this year include House of Fraser, Carpetright, WH Smith and Debenhams.
Last month, Debenhams confirmed it will be closing 50 stores in the next three to five years.