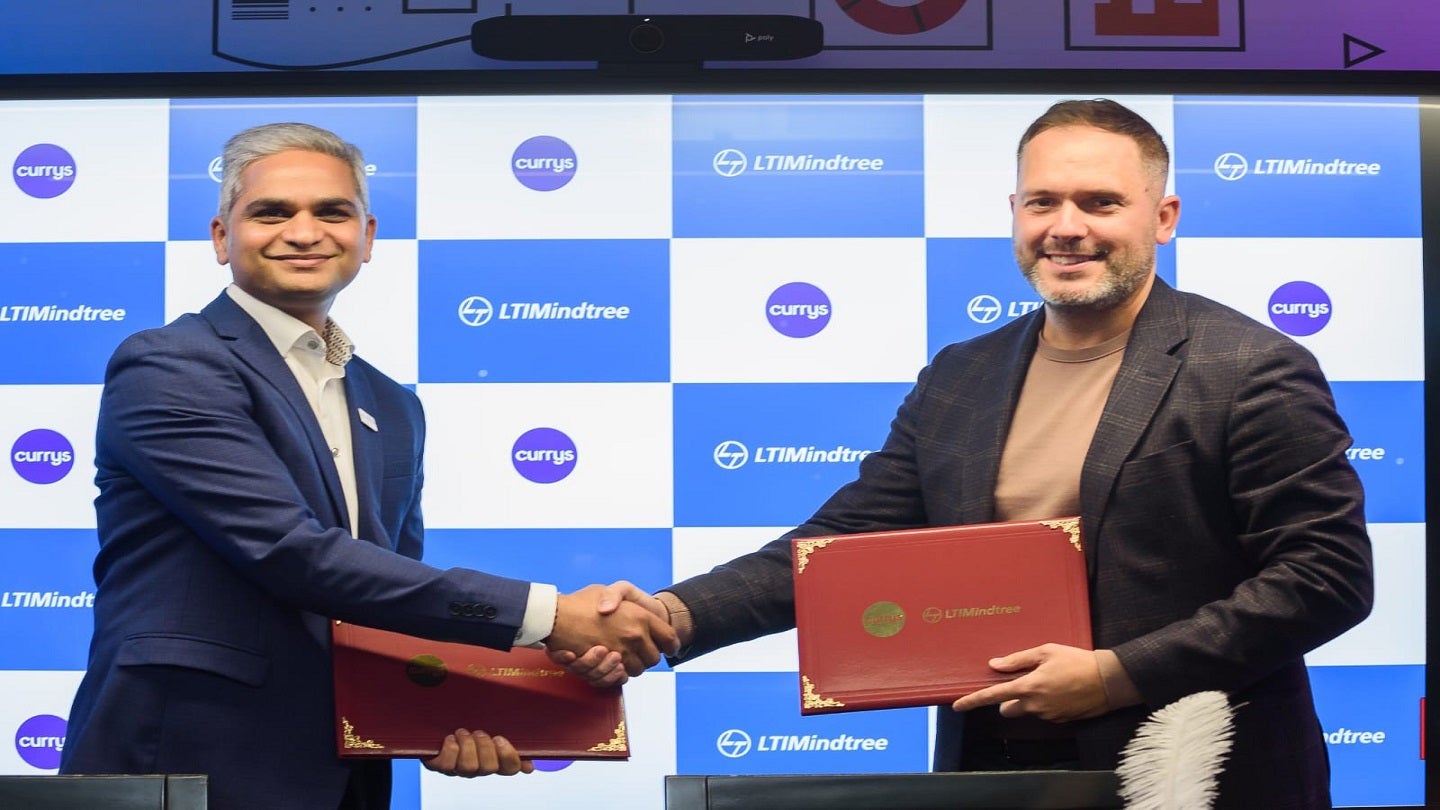 UK-based technology products retailer Currys has selected technology consulting and digital solutions company LTIMindtree as its core digital transformation partner.
The five-year partnership is intended to strengthen Currys' market position by improving its omnichannel revenue streams and driving cost transformation.
LTIMindtree will optimise Currys' systems by combining and simplifying consumer and employee-facing applications.
The transformation will improve efficiency and overall end-user experience.
Currys chief technology officer Arron D'Aubney said: "We are delighted to select LTIMindtree as our key digital partner for the second phase of our transformation journey. Consolidating our consumer technology and transformation initiatives with a trusted partner was an easy decision, given their technical excellence and deep industry knowledge.
"Our previous engagement with LTIMindtree has been critical in our evolution as a 'digital-first' omnichannel retailer. Today, omnichannel remains the preferred mode for consumers as Currys builds on its strengths.
"Through this renewed partnership, Currys is confident of streamlining its ever-growing employee engagement, enhancing consumer satisfaction and achieving sustainable business growth to match its mission of making technology accessible to all."
The multimillion-dollar partnership builds on the companies' previous collaboration to deliver connected and highly personalised omnichannel shopping experiences for multiple markets.
LTIMindtreechief executive officer and managing director Debashis Chatterjee said: "Our journey with Currys is a testament to LTIMindtree's capabilities in the retail space. We have successfully delivered the best-in-class omnichannel shopping experience for their consumers.
"In this next phase, we remain committed to leveraging our digital expertise to drive their overall transformation goals."
Currys is one of the leading omnichannel retailers of technology products and services, with a network of 826 stores in eight countries.
Earlier this year, the retailer reported that its group like-for-like revenue for the year-to-date declined by 7% from the same period in 2022.