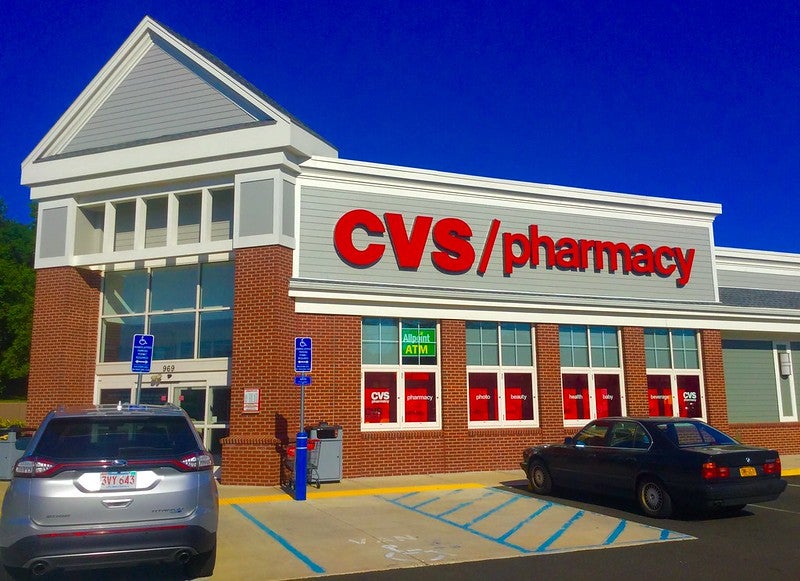 US retailer CVS Pharmacy has revealed plans to close 22 underperforming retail pharmacy stores in the first quarter of next year.
The planned closure was announced in the company's third-quarter results.
CVS did not disclose details of the locations nor provide a list of stores. The latest move comes after the company closed 46 underperforming retail pharmacy stores in the second quarter of this year.
The company noted that a $96m store rationalisation charge was recorded in the quarter ending 30 September 2019. The charge was mainly due to operating lease right-of-use asset impairment charges in connection with the 22-store planned closure.
During a call reviewing third-quarter results, chief financial officer Eva Boratto told analysts: "We believe these decisions will generate enhanced longer-term performance.
"Our real estate footprint remained very productive, and we will look for opportunities to further improve the performance in our portfolio."
Meanwhile, the company reported its total revenues increased by 36.5% to $64.8bn during the quarter.
The growth was due to Aetna acquisition and 'increased volume and brand name drug price inflation'. Aetna was acquired in November last year.
Operating income and adjusted operating income increased by 13.8% and 48.9% for the quarter.
CVS Health president and chief executive officer Larry Merlo said: "Our third-quarter results build on the positive momentum we have seen across the company since the beginning of the year.
"All of our core businesses performed in line with or above expectations, reflecting strong operational execution. As a result, we delivered strong growth and generated robust operating cash flow, which enabled us to continue to deliver while returning capital to our shareholders."