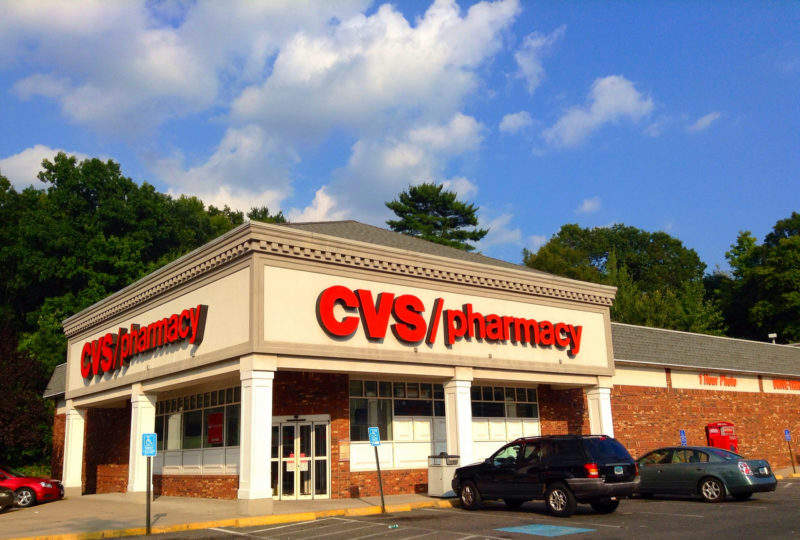 Consumer perception of the CVS Pharmacy drugstore chain has risen following the company's vow to stop altering photos in its beauty-related marketing campaigns.
YouGov data, an international internet-based market research and data analytics firm, identified the trend.  Its BrandIndex tracks and evaluates brands using 13 metrics: Buzz, Impression, Quality, Value, Satisfaction, Recommend, Index Score, Awareness, Ad Awareness, Word of Mouth, Purchase Intent and Purchase Consideration.
These metrics help track the fundamentals of brand health every day, and check the brand's campaign effectiveness. The Buzz score relates to whether participants have heard anything positive or negative about the company in the last two weeks.
When CVS announced its commitment, the brand's YouGov BrandIndex Buzz score sat at 16. Ten days later the score climbed to 19, passing rival Walgreens.
In addition to a bounce in Buzz score, CVS also saw gains in its Impression score and Purchase Consideration score. Impression score asks respondents if they have an overall positive or negative feeling about the brand and Purchase Consideration score aims to identify how likely the general public is to shop at CVS in the future.
CVS Pharmacy made an announcement on the 15th January committing to create new standards for post-production alterations of beauty imagery it creates for stores websites, social media and any marketing materials both online and in-store. As part of this initiative, transparency for beauty imagery that has been materially altered will required by the end of 2020.
The company also announced that it will introduce the 'CVS Beauty Mark', a watermark that will be used to highlight imagery that has not been materially altered. CVS Pharmacy will be working together with key brand partners and industry experts to develop specific guidelines in an effort to ensure consistency and transparency.
"The connection between the propagation of unrealistic body images and negative health effects, especially in girls and young women, has been established." said Helena Foulkes, President of CVS Pharmacy and Executive Vice President, CVS Health.
She added: "As a purpose-led company, we strive to do our best to assure all of the messages we are sending to our customers reflect our purpose of helping people on their path to better health."
CVS approached many of its beauty brands partners to work together on the issue and ensure that their advertisements represents and celebrates diversity and community. Foulkes said she was inspired by the beauty brand's 'willingness to partner with us to redefine industry standards around this important issue for the well-being of all of our customers.'
CVS Pharmacy, the retail division of CVS Health, is America's leading retail pharmacy with over 9,700 across US, the District of Columbia, Puerto Rico and Brazil.