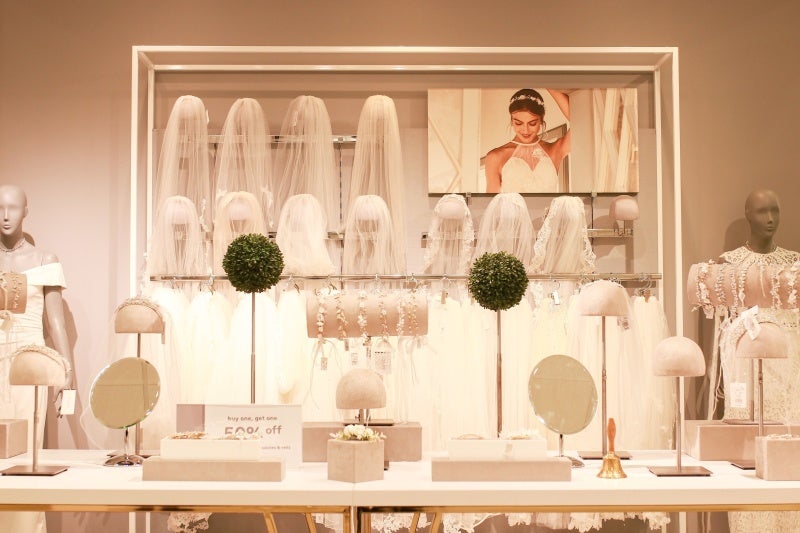 US-based bridal and special occasion clothier David's Bridal has announced plans to introduce a new store format at select retail locations.
The expansion comes after the retailer soft-launched the concept in select locations, including stores in Ohio, California, Kentucky and Tennessee, earlier this year.
David's Bridal expects to launch the concept at around 30 stores next year, 12 of which will be brand new locations.
The company said that the new store layout is designed to provide shoppers with a customised and interactive experience for any event.
It offers a one-on-one shopping experience that customers can use through an appointment or walk-in, with a trained stylist and in-house alterations artisan on hand to give any necessary advice.
In addition, certain stores will feature a customisation lounge, a try-on bar and new product offerings.
They will provide thousands of dresses in sizes from 0-30W designed to suit different body types, heights and skin tones.
David's Bridal CEO Jim Marcum said: "Our vast retail footprint and team of expertly trained stylists coupled with our personal in-store experience is why millions of customers trust us every day to help them find their dream dress.
"We remain focused on continuing to expand and enhance our customers' shopping experience.
"Serving her is what we do, and we are committed to offering the best in-store experience from the moment she steps into our stores to when she finds her dress and beyond."
The opening and re-opening of these locations is part of David's Bridal's efforts to update and optimise its existing store base to meet customers' needs.
The company plans to feature this same concept and format at most of its remodelled stores in the future.
Earlier this year, David's Bridal announced plans to expand its US presence by opening stores in West Chester Township, Ohio, and Torrance, California.