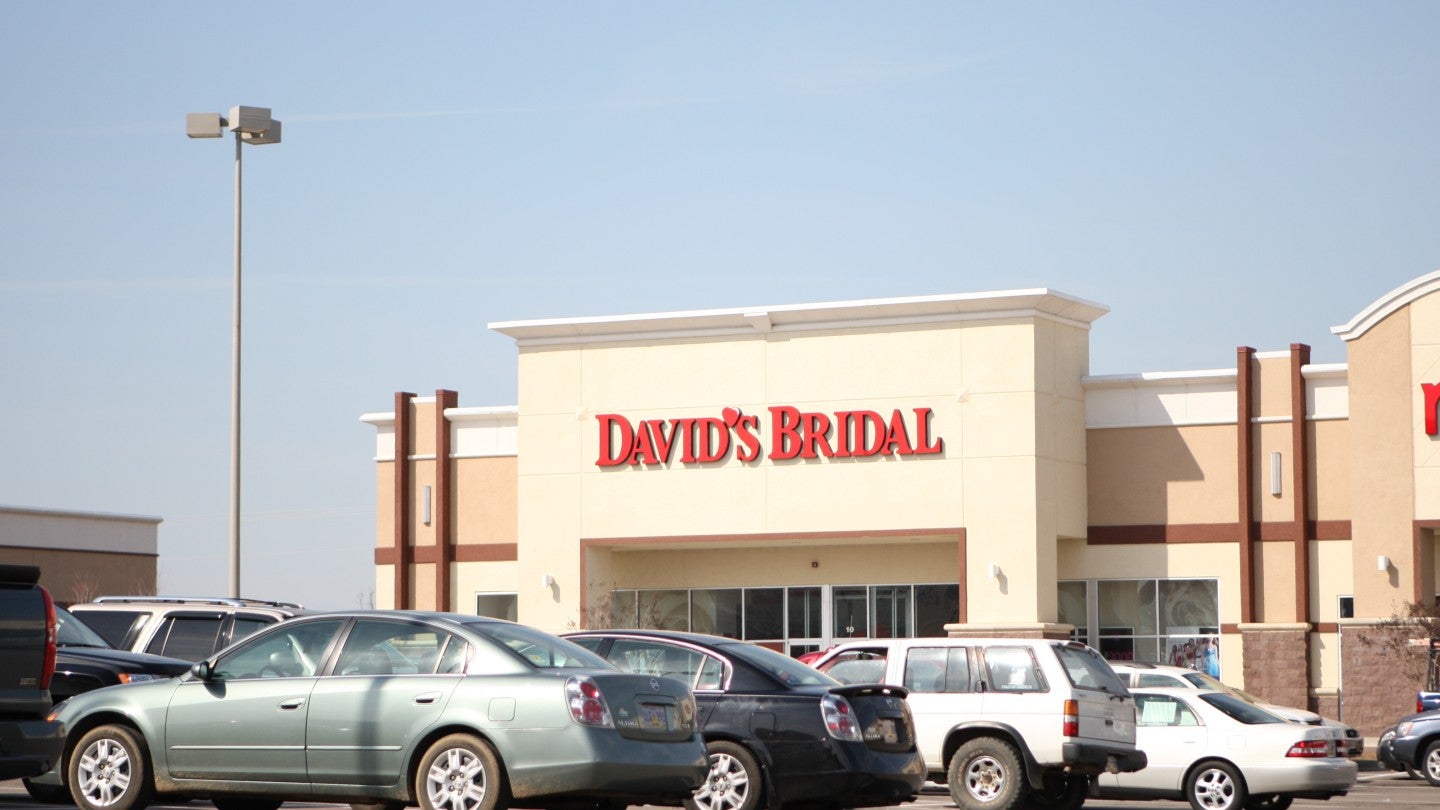 Bridal store chain David's Bridal and some subsidiaries have executed voluntary proceedings under Chapter 11 of the US Bankruptcy Code.
Petitions were filed in the US Bankruptcy Court for the District of New Jersey on 17 April.
The latest decision comes after the company failed to address its liquidity constraints and was unable to finalise its marketing and sale process out of court.
In the next steps, David's Bridal anticipates filing a recognition proceeding in Canada while one of its subsidiaries plans to start an administrative proceeding for its business in the UK.
Following this decision, the company will continue to operate as usual and all its stores will remain open to the public.
The retailer confirmed that there will be no disruption in the process of fulfilling the orders.
Customers can also contact the company's online platforms, including the Pearl platform and vendor marketplace, to address their wedding planning requirements.
Member users of David's Bridal-run loyalty programme Diamond can continue to leverage the benefits by earning or redeeming rewards.
To maintain all these commitments, the company has requested a "customary first-day relief" from the court.
The retailer is also seeking authorisation to continue releasing employee wages and benefits and honouring obligations to critical vendors.
David's Bridal CEO James Marcum said: "We have successfully modernised our marketing and customer interaction processes and driven our retail service levels to best in class.
"Nonetheless, our business continues to be challenged by the post-Covid environment and uncertain economic conditions, leading us to take this step to identify a buyer who can continue to operate our business going forward."
For this transaction, Gordon Brothers assisted David's Bridal with inventory sales.
Houlihan Lokey Capital served as investment banker; Kirkland & Ellis and Cole Schotz PC served as legal counsel; BRG as financial and restructuring advisor; Osler, Hoskin and Harcourt as Canadian legal counsel; C Street Advisory Group as a strategic communications advisor and Omni Agent Solutions served as claims/noticing agent.