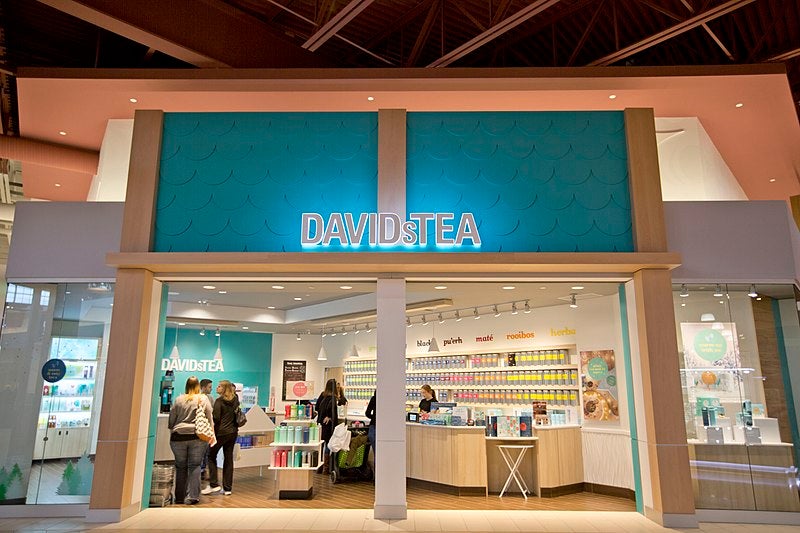 Speciality tea retailer DAVIDsTEA has revealed plans to shut 124 stores in North America. 
The move is part of the company's restructuring strategy; terminations will be effective in 30 days. 
Under this restructuring, the retailer plans to close unprofitable stores and optimise its brick and mortar footprint in Canada. 
DAVIDsTEA is sending notices of lease terminations for 82 Canadian stores while exiting all 42 stores in the US.  
The company has already secured an Initial Order pursuant from the Companies' Creditors Arrangement Act (Canada) (CCAA) from the Quebec Superior Court for the implementation of restructuring.  
DAVIDsTEA CFO and COO Frank Zitella said: "With all our stores closed in the US, we will focus exclusively on our very successful e-commerce sales which had a penetration rate of close to 43% in this market prior to Covid-19.  
"With regards to our brick and mortar network in Canada, negotiations with landlords for our remaining 100 stores have started and, at this time, the outcome of these discussions remains uncertain.  
"To the extent, we cannot reach agreements with the landlords on more favourable lease terms, we may terminate the leases and permanently close additional stores."  
DAVIDsTEA's also plans to focus its efforts on becoming an online retailer and wholesaler of tea and accessories. 
The retailer's remaining 100 stores will remain closed until further notice. They were shut on 17 March due to the outbreak.