DeCA expands its CLICK2GO online ordering/kerbside pickup grocery service
DeCA's improved CLICK2GO service features online payment capability and more product information.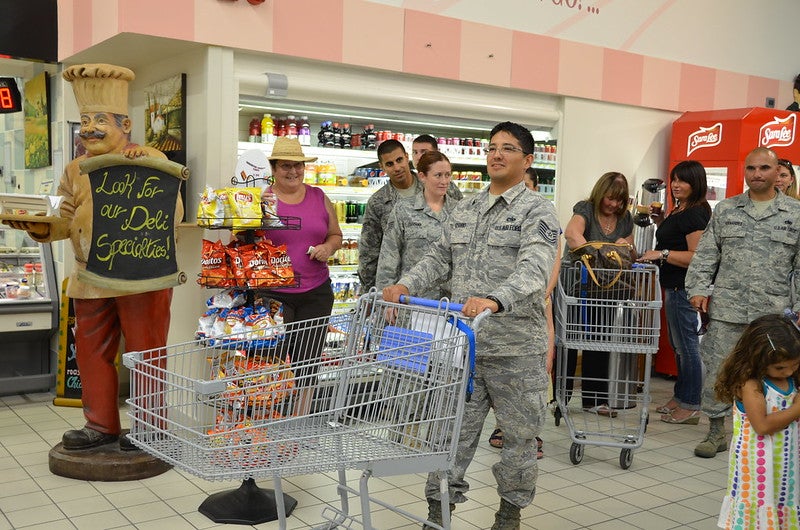 The US Defence Commissary Agency (DeCA) has revealed plans to expand its CLICK2GO online ordering/kerbside pickup grocery service to all stores.
CLICK2GO now features enhanced navigation and search functions, featured sales and promotions, upgraded mobile-friendly options providing the ability to view order history.
The new and enhanced commissary service will be rolled out to all US stores by this calendar year.
Following the completion of stateside introduction, plans are in place to expand it to overseas stores. The pace of work overseas will depend on international challenges such as Covid restrictions.

DeCA director and CEO Bill Moore said: "We've learned a lot about what our customers want during our initial 11-store rollout the past two years, and thanks to recent innovations to our e-commerce platform we've made tremendous service and user-interface improvements that customers expect in today's retail environment. We're going to deliver this great service to all commissaries as quickly as possible."
The chain of commissaries provides groceries to military personnel, retirees and their families. There are 236 commissaries in the US and in 13 countries.
The agency-wide expansion of online ordering/kerbside delivery service is in line with DeCA's strategy to expand commissary benefit accessible to the largest patron base.
Moore added: "Commissary CLICK2GO builds on the vital benefit we deliver exclusively for our military community and their families – we deliver the savings but we have to improve on convenience and CLICK2GO does just that.
"With it, patrons near and far can plan, order and pay for their purchases online and simply swing by the store to get them."