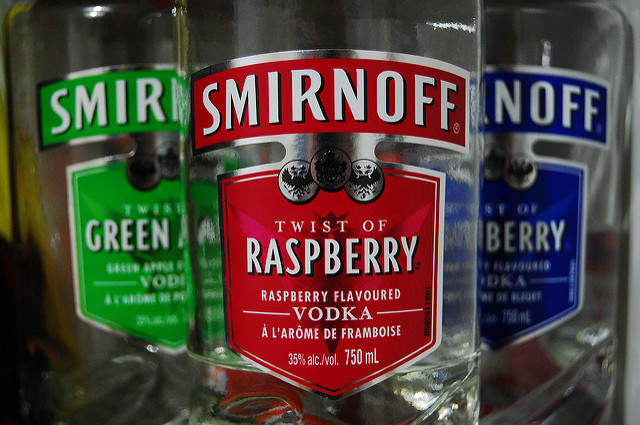 Diageo has partnered with Uber Eats to offer convenience retailers across the UK the opportunity to grow their alcohol sales with an online initiative.
Diageo will be inviting UK convenience retailers to work alongside Diageo as supply partners to fulfil orders of its beverages as well as mixers and snacks which customers will be allowed to order through Uber Eats app.
This initiative offers a new way to sell the company's products such as Captain Morgan, Gorgon's and Smirnoff.
Before Christmas, Diageo announced 'Inspire, display, sell' retailer initiative to help retailers make more money at Christmas. The initiative was designed to provide guidance under the three areas to help increase the sector's sales by £455m in three years.
The spirit giant has indicated that in the New Year sales from convenience stores make up  40% of total alcohol sales nationwide, up from an average of 35%. Sixty-nine per cent of alcohol sales come from shoppers spending £10 or less, meaning that fractions have a key role in the total alcohol sale.
Diageo has already tried at-home delivery of alcohol in London last year when it teamed up with Deliveroo to launch thebar.com, an on-demand alcohol delivery service which works similarly to Deliveroo's food delivery unit.
After running a trial with Portlands 24/7, a nine store strong convenience store chain in central London, the partnership resulted in 8% increase in the stores' BWS sales over an eight-week period.
Rachel D'Silva, digital commerce manager at Diageo GB said: "Our partnership with Uber Eats aims to expand the growing opportunity of on-demand delivery into the convenience sector by bridging the gap between retailers and consumers.
"Through this partnership, Diageo has embraced an innovative technology trend, driven by a shift in millennial needs and a rise in tech-enabled delivery channels. The initiative also enables our trusted stockists to work alongside us and Uber Eats to set up, promote, and arrange a smooth pickup and delivery service, which will help them to maximise alcohol sales as a result."
The Uber Eats app, from which the customers would be ordering their drinks, is age gated and a valid photo ID will also be required upon delivery.
The deliveries are currently available from 11am to 11pm, seven days a week. The app allows customers to use their existing Uber account to digitally order, pay, track and receive their alcohol order alongside with snacks. The average delivery time is 35 minutes, direct to the customers' door.