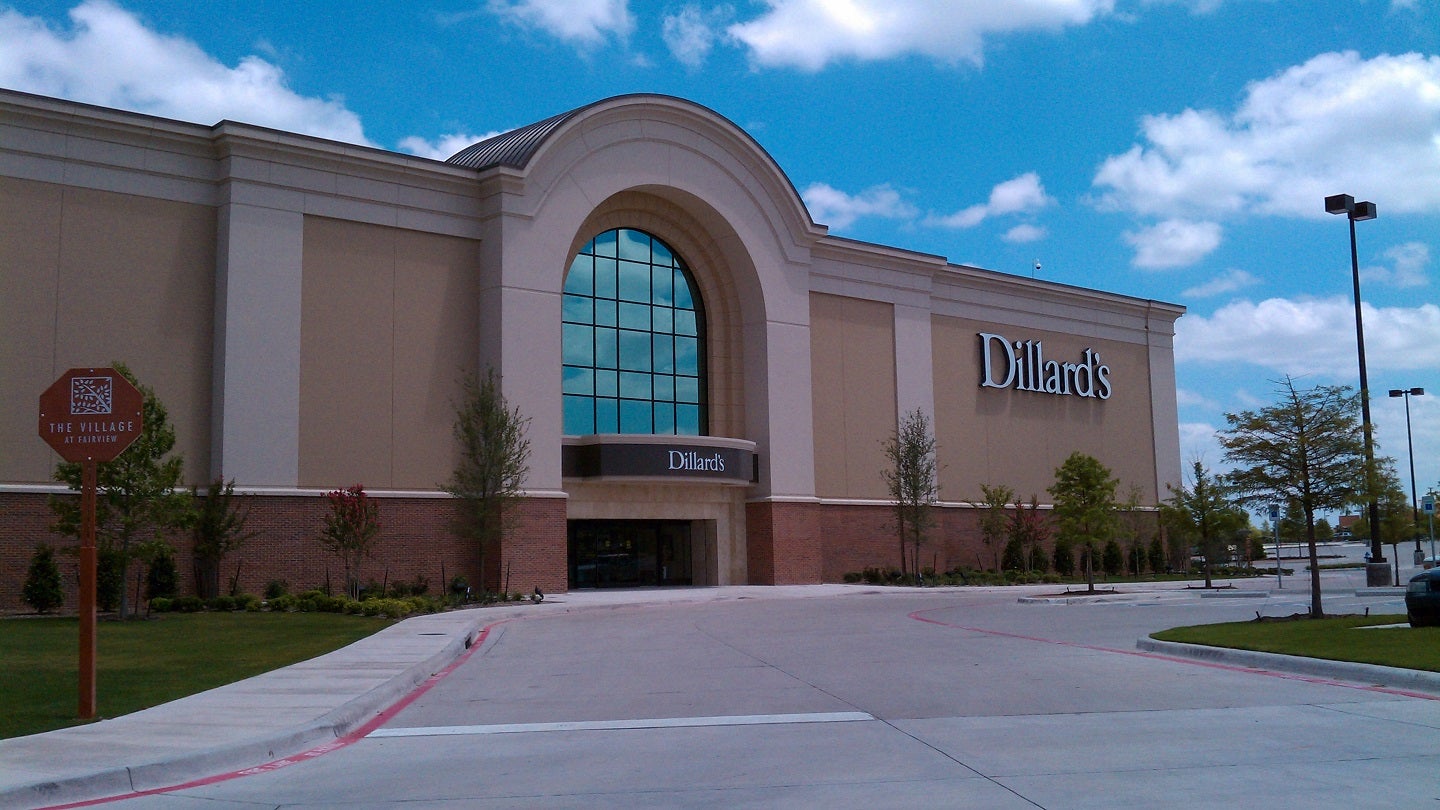 US-based department store chain Dillard's has reported full-year net sales of $6.871bn for fiscal 2022 (FY22), which ended on 28 January.
The company's total retail sales for the 52-week period were $6.702bn, up by 5% compared with $6.375bn in fiscal 2021 (FY21).
Its reported net income increased from $862.5m to $891.6m year-on-year, while its basic and diluted earnings per share (EPS) were $50.81, compared with $41.88 in FY21.
Dillard's consolidated gross margin for the year was 42.0% of its sales and its retail gross margin was 43.0% of its sales.
In the fourth quarter (Q4) of FY22, the company reported net sales of $2.127bn, while its comparable store sales remain unchanged.
Its net income for the 13-week period was $289.2m, down from $321.2m in the same period of FY21.
Dillard's consolidated gross margin and retail gross margin for Q4 2022 were 37.7% and 38.7% of its sales respectively.
The company's EPS were $16.89 in the quarter, against $16.61 in Q4 2021.
Dillard's CEO William Dillard II said: "We are entering our 85th year of operation in a strong position with today's results.
"Fiscal year earnings per share of $50.81 seemed impossible just a couple of years ago, but we have seen what we can do by controlling our inventory and focusing on our customer.
"From the resulting strong cash flow, we were happy to return $708m to our shareholders, and the majority of them are our associates."
Dillard's currently operates 247 stores and 27 clearance centres across 29 states, as well as an e-commerce service.
The company has so far closed three stores in Florida, Nebraska and Arizona in the first quarter of fiscal 2023 (FY23).
It plans to open a 140,000ft² store at The Empire Mall in Sioux Falls, South Dakota, early next year.