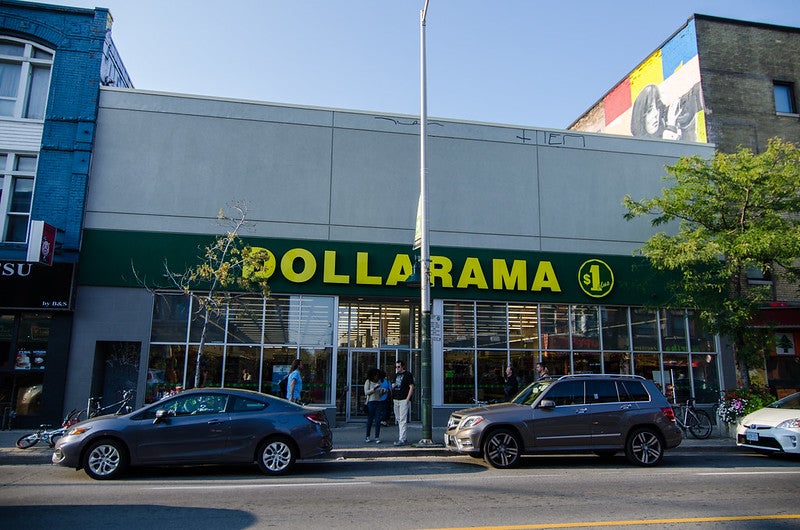 Canadian retail chain Dollarama has reported C$1.28bn ($936.83m) in sales for the third quarter (Q3) of fiscal 2023 (FY23), up by 14.9% from the same period of fiscal 2022 (FY22).
The company's net sales for the quarter were driven by an expansion of its store portfolio over the past 12 months, as well as its comparable store sales, which grew 10.8%.
Dollarama's operating income for the three months to 30 October rose by 11.5% to C$302.7m, representing 23.5% of its total sales.
Its net earnings in the quarter were C$201.6m, against C$183.4m a year earlier, while its diluted net earnings per common share (EPS) were C$0.70, up by 14.8% from C$0.61 in Q3 2022.
Dollarama's gross margin represented 43.3% of its sales in Q3 2023, having represented 44.4% of its sales a year earlier.
The retailer opened 18 net new stores in the three-month period.
Dollarama president and CEO Neil Rossy said: "Our strong performance across our key metrics year to date speaks to our commitment to providing the best year-round value on the everyday products we offer, combined with a convenient and consistent shopping experience.
"As inflationary pressure on the consumer persists, we expect strong demand for consumable products to continue stimulating topline growth through to the end of the fiscal year.
"We aim to stay true to our compelling value proposition and to meet and exceed the expectations of our customers from coast to coast."
For the full year, Dollarama plans to open 60 to 70 net new stores and expects its comparable store sales growth to be between 9.5% and 10.5%.
The retailer has reduced its annual gross margin as a percentage of sales from the previously announced range of 42.9-43.9% to 43.1-43.6%.
Earlier this year, it reported sales of C$1.072bn for the first quarter of FY23.