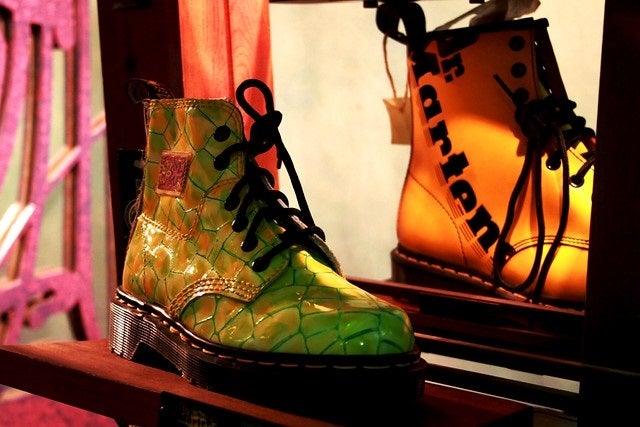 British footwear and clothing brand Dr. Martens has seen a 70% rise in underlying profits to £50m for the year ending 31 March 2019 after successful sales of its new vegan boot range.
The company's vegan collection that swaps leather upper for plastic now accounts for about 4% to 5% of total sales.
Revenue was up 30% to £454.4m from £348.6m in the previous year, with retail revenue growing by 30% to £126.7m and e-commerce by 67% to £72.7m.
Like-for-like retail revenue rose by 18% while wholesale revenue continued to perform well with revenue up by 23%.
Underlying margin also rose by 4.4% to 18.7% from 14.3% compared with the previous year.
The company aims to improve engagement with consumers and generate sustainable financial growth using four strategic four pillars it dubs 'D-O-C-S': Direct to Customer (DTC) Acceleration, Operational Excellence, Consumer Obsession and Sustainable Global Growth.
Dr. Martens CEO Kenny Wilson said: "This has been another outstanding year for Dr. Martens and I am incredibly proud to be leading such an iconic and authentic brand. With our relentless focus on the consumer and a mindset of continuous investment, we are committed to growing the brand for the long term while staying true to our purpose of empowering rebellious self-expression.
"By putting consumers first, accelerating our DTC expansion and improving our operational performance we have delivered double-digit revenue growth in all of our key markets and strong EBITDA performance.
"In my first year as CEO, I have had the opportunity to work alongside our incredibly passionate and talented people. They create Dr. Martens' unique culture and drive our ambitious, global growth strategy. We look forward to the year ahead, during which we expect to deliver continued strong growth and accelerate the many positive trends seen in the past year."