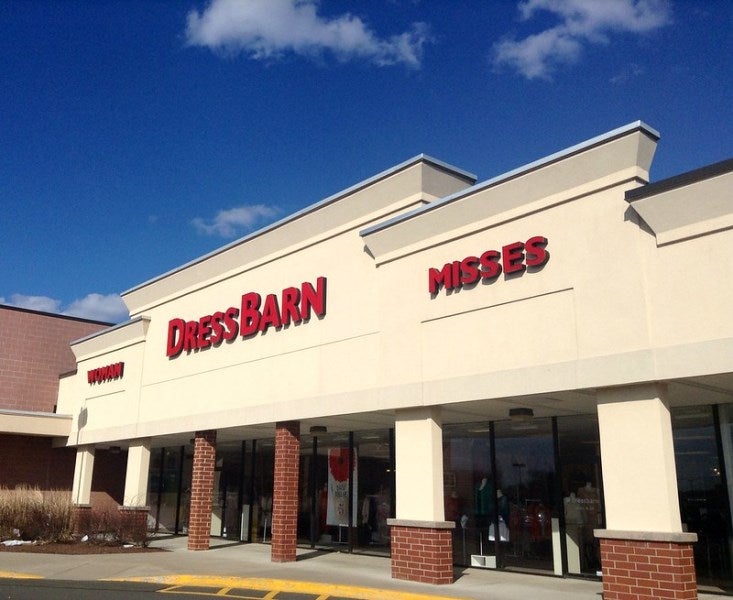 Ascena retail group's women's clothing brand Dressbarn has started its closing sales at 544 retail stores in the US.
The sale commencement marks the final stage of the wind-down process, which the retailer is carrying out with support from liquidation firm Gordon Brothers.
In May this year, Dressbarn first revealed its plan to gradually close all of its 650 stores and other retail operations in the US.
Dressbarn chief financial officer Steven Taylor said: "As part of our planned wind-down, which has received overwhelming support from our landlord and vendor community, we are starting store closing sales at the balance of our 544 brick and mortar retail stores on Friday, November 1, 2019.
"We are grateful to our store teams for their unwavering commitment to providing our customers with the same great shopping experience they've come to expect at our stores."
Dressbarn will also sell its store fixtures, furnishings and equipment in the stores. The company expects stores to close by 26 December this year.
The company has also announced the divestment of its Dressbarn's intellectual property assets. The e-commerce business will be gradually transferred to Retail Ecommerce Ventures' subsidiary.
Retail Ecommerce Ventures co-owner Alex Mehr said: "With our deep understanding and expertise in marketing and online brands, we are looking forward to taking this iconic brand to the next level."
On 1 January 2020, the company will launch its revamped website.