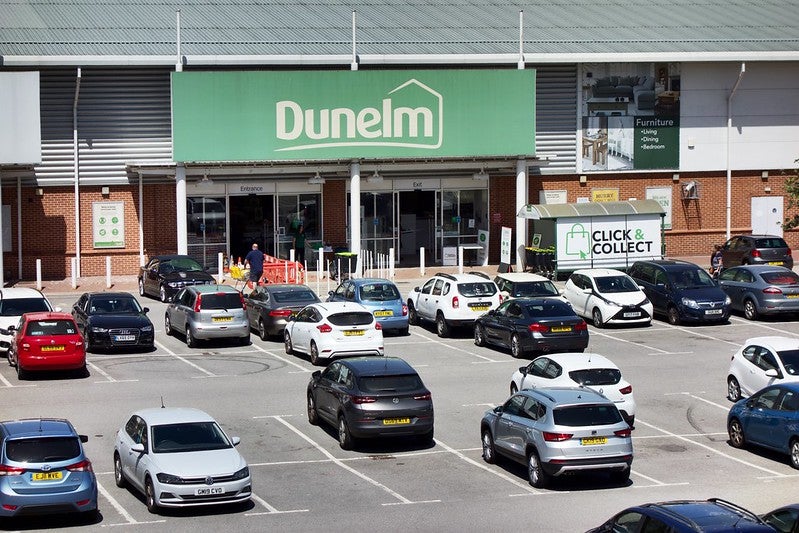 British homeware retailer Dunelm has reported total sales of £1.55bn ($1.78bn) for the financial year 2022 (FY22), which ended on 2 July.
The figure represents a 16.2% increase from the previous year (FY21) and a 41% growth against three years previous (FY19).
On a 52-week basis, the retailer's gross margin was 51.2% (-40bps), while its profit before tax grew by 32.4% to £209.0m.
The increase in profit before tax was driven by strong sales growth, better than expected leverage of fixed store costs in the first half and other factors.
Dunelm's diluted earnings per share for the year were £0.82, up from £0.63 in FY21.
The company gained a Homewares market share of +140bps and its active customers grew by 8.5% in the 52-week period.
Dunelm CEO Nick Wilkinson said: "Our colleagues and our committed supplier partners are at the heart of our success.
"In another year of excellent performance, I am extremely grateful for their skill, commitment and adaptability in the face of new external challenges and during another busy period of progress across the business.
"We feel confident and well prepared to weather the current economic pressures – we emerged from an unprecedented global pandemic as a bigger, better business and we believe we have the tools in place to do that again.
"That said, the operating and economic environment is extremely challenging.
"In this environment, we have to make every pound count, both for ourselves through our tight operational grip and cost discipline, and for our customers, through our offer of outstanding value at all price points."
Dunelm has recorded a strong performance for the first ten weeks of fiscal 2023 (FY23) and expects a 50% gross margin for the year.
The company said that it is on track to deliver its FY23 results in line with analysts' expectations.