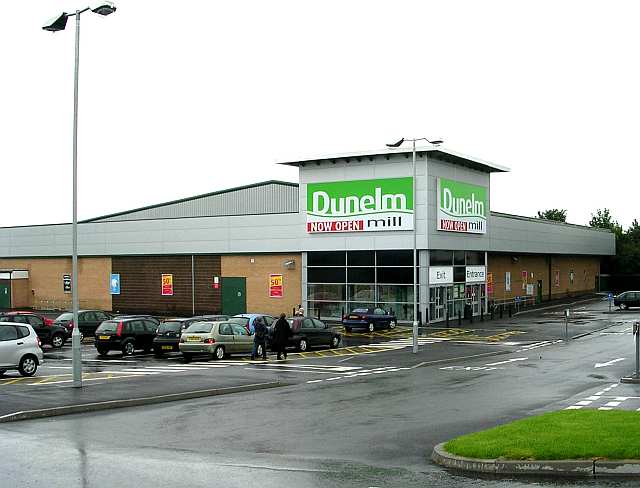 UK homewares retailer Dunelm reported a 9% like-for-like growth in revenue to £282.5m for the 13-week period ending 29 December 2018.
Dunelm's like-for-like store revenue increased by 5.7% year-on-year to £264.4m, while online revenue grew by 37.9% year-on-year to £36.1m during the quarter.
Meanwhile, total multi-channel revenue, which included like-for-like online revenue, reserve & collect service, and tablet-based selling in-store, represented 16.5% of the revenue.
Dunelm said the company is now fully focused on 'delivering our core customer offer' following the closure of the Worldstores and Kiddicare websites, while continuing to invest in the new Home of Homes brand campaign.
Commenting on the Home of Homes brand campaign, a spokesperson for Dunelm said: "It is early days, but initial results are encouraging."
The housewares retailer expects profit before tax for the first half of 2019 to reach approximately £70m, despite a £3.8m impairment charge after the Fogarty brand, which Dunelm acquired in 2015, went into administration in October.
Dunelm's CEO Nick Wilkinson said: "We are pleased with our overall performance in the first half, and are helping more customers than ever to create a home they love. By focusing back on our core business, under one Dunelm brand, we are improving our trading and financial performance.
"The positive like-for-like revenue growth both in stores and online, highlights the strength of our customer offer. Our multichannel proposition is improving all the time, and we are looking forward to introducing our new web platform in the summer, using more flexible technology which will allow us to better serve our customers in a changing retail landscape.
"Despite our strong performance in the year to date, we remain cautious on the outlook for the second half given the ongoing uncertainty in the UK economy. However, in the medium term, we see significant opportunity to grow the business by focusing on our customers and seizing opportunities in a digital world."
GlobalData's senior retail analyst Hannah Thomson said: "Speculation that the pre-Christmas trading period was one of the toughest in recent years for many UK retailers doesn't seem to apply to Dunelm.
"Group sales for the homewares retailer rose £6m in the 13 weeks to 29 December, despite the closure of the Worldstores, Kiddicare and Achica websites, which it acquired last year."
According to Thomson, the closure of Worldstores, Kiddicare and Achica websites impacted online sales at the Dunelm group, which fell by £10.7m. However, 'total sales of the core Dunelm business still increased by £26.6m to £304.0m'.
"Unusually therefore, growth was driven neither by new store openings, nor by the online business – instead, l-f-l store sales grew 5.7%. The positive results cheered investors and sent Dunelm's share price up by 12% in early trading.
"For a mature retailer such as Dunelm – it has no plans to increase its 169 store portfolio – these results are especially impressive. A marketing campaign which launched in September promoting its 'home of homes' proposition seems to have been effective in winning over new customers, and portraying Dunelm as a 'go-to' destination for homewares shoppers, with a wide product range allowing customers to find everything under one roof. Dunelm also has a healthy online business; online penetration is at 16.5% (ahead of the average of 14% for the homewares market), and this will be strengthened with the launch of a new website, which will finally include a click & collect option, in Q4."