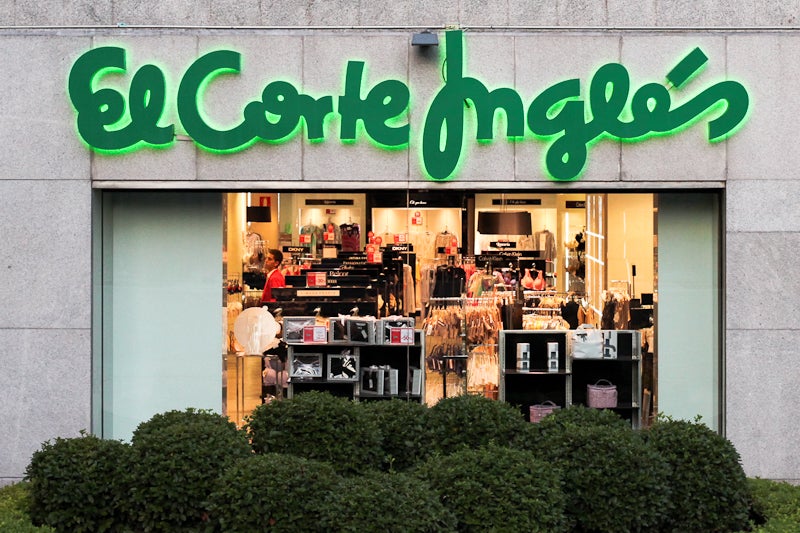 Spanish department store chain El Corte Inglés has selected software company Sprinklr to enhance its online shopping experience for customers in Portugal.
Unified customer experience management (Unified-CXM) platform Sprinklr will deploy its three product suites, namely Sprinklr Social Publishing & Engagement, Modern Research and Modern Marketing & Advertising.
The Social Publishing & Engagement solution uses advanced artificial intelligence (AI) and automation to improve team efficiency and reduce costs.
The Modern Research product helps staff recognise customers' voices and accordingly offer 'relevant, high-performing' content.
Sprinklr Modern Marketing & Advertising is designed to increase advertising performance and reduce costs.
El Corte Inglés Portugal communications director Susana Santos said: "El Corte Inglés has always been focused on putting the customer's experience first.
"This strategy has kept us at the forefront of the retail market and is behind our decision to partner with Sprinklr here in Portugal.
"Sprinklr provides the most complete, unified platform for digital customer experience management, and we're thrilled to be working with them on the next stage of our digital customer experience transformation."
Based in New York City, Sprinklr claims to be one of the leading enterprise software companies for all customer-facing functions.
The company works with major brands such as Microsoft, P&G and Samsung, as well as more than 50% of companies listed on the Fortune 100.
Sprinklr EMEA senior vice-president Kris Wood said: "Shoppers expect human, personalised experiences on any channel, at any time.
"With Sprinklr, El Corte Inglés will be able to achieve this – communicating across external channels, collaborating across internal silos – and delivering human experiences at scale from one unified platform."
Based in Madrid, El Corte Inglés is the largest department store group in Europe and the third largest worldwide.
Brands owned by the retailer include Hipercor, Supercor, Opencor, Inetum and Ayre Hotels.