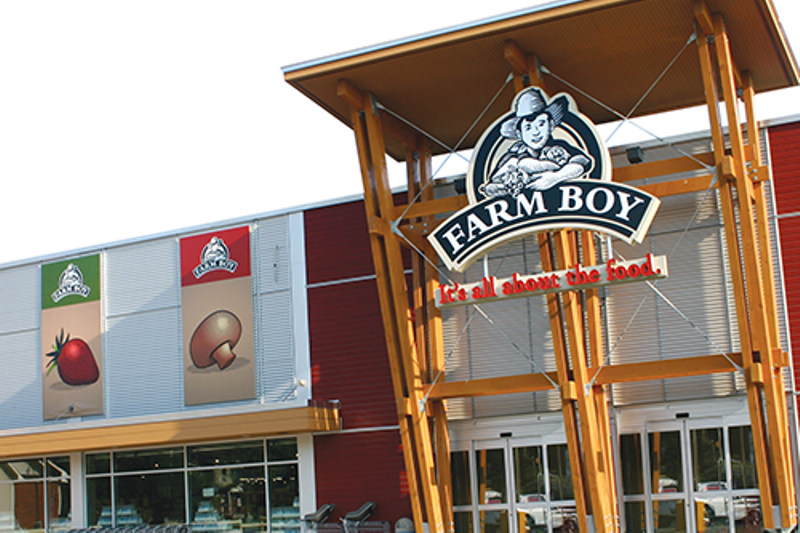 Canadian conglomerate Empire Company has agreed to purchase food retailer Farm Boy from Berkshire Partners and Farm Boy's management shareholders for a total enterprise value of $618.31m.
Established in 1981, Farm Boy currently operates 26 locations in Brantford, Cambridge, Cornwall, Hamilton, Kingston, Kitchener, London, Ottawa, Pickering, Toronto and Whitby areas of Ontario.
The deal will expand the presence of Empire's Sobeys and FreshCo banners in Ontario, as well as accelerate its growth in urban markets.
"Farm Boy has a best-in-class brand with stellar customer loyalty."
Empire president and CEO Michael Medline said: "Farm Boy is a superb strategic and financial acquisition. It strengthens our reach in the key Ontario and GTA markets, it will be a growth vehicle in urban and suburban markets, and its very strong private label programme will bolster our Ocado-driven e-commerce business.
"Farm Boy has a best-in-class brand with stellar customer loyalty. Its fresh, ready-to-eat and private label offerings are particularly appealing to urban and suburban consumers, it truly is 'all about the food' at Farm Boy.
"We believe we will be able to build on their historical industry leading same-store sales growth of 5.3% and five-year EBITDA CAGR of 21% to double the size of the business in the next five years."
Following the transaction, Farm Boy founder and co-CEO Jean-Louis Bellemare and co-CEO Jeff York will continue in their roles and will report directly to Empire president and CEO Michael Medline. They will manage the business separately from Empire's broader operations.
In addition, Empire will introduce Farm Boy concept in the Greater Toronto Area (GTA), as well as expand its presence in the southwestern Ontario by establishing new stores and converting existing Sobeys locations.
Empire will also offer Farm Boy's private label products through Sobeys' new Ocado-based e-commerce business. The business is scheduled to launch in 2020 in the GTA.
The deal is subject to customary closing conditions such as review by the Canadian Competition Bureau and will close at the beginning of 2019.