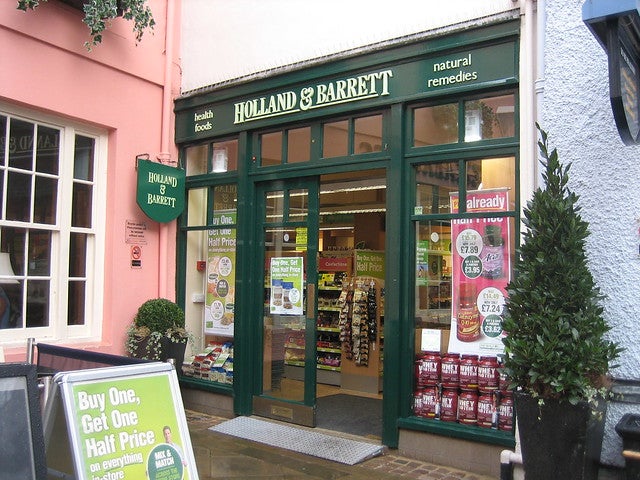 The world's first zero-waste and vegan beauty brand Ethique is to launch its product line through UK health retailer Holland & Barrett.
After making its beauty products available to UK consumers via its website in April this year, Holland & Barrett will stock the zero-waste beauty products in 840 of its stores in the UK, including shampoo, conditioner, body wash, facial cleansers and scrubs.
Ingredients used in the beauty products are renewable, non-petroleum and naturally derived, with minimal chemical processing.  They are 100% sustainably sourced and fair trade and the packaging used is 100% compostable and recyclable meaning there is zero consumer waste.
Ethique focuses on reducing water and plastic use through its solid beauty bars. Each bar is the equivalent of three bottles of the equivalent product, and on average each bar used saves under one litre of water. The beauty line has prevented the use of three million bottles, jars and tubes, and aims to reduce plastic waste by ten million by 2025, a goal it promotes through the hashtag #giveupthebottle.
Ethique CEO and founder Brianne West said: "We're thrilled that a full-range of zero-waste beauty products will now be available on the nation's high streets at Holland & Barrett stores, helping British consumers give up the bottle.
"Despite our best intentions as consumers, just 9% of plastic is recycled worldwide, with the rest piling up in landfills or making its way into our oceans. By creating solid bars of beauty products with the water that makes up to 90% of a traditional liquid product, we hope to help combat the plastic pollution problem by providing consumers with a zero-waste alternative. After all, there's water in your shower – why would you need more in your shampoo?"
A Holland & Barrett spokesperson said: "We're delighted to be the first British retailer to offer Ethique's beauty bar range, bringing a full-range of sustainably-sourced, vegan and zero-waste beauty products to British high streets nationwide for the first time."