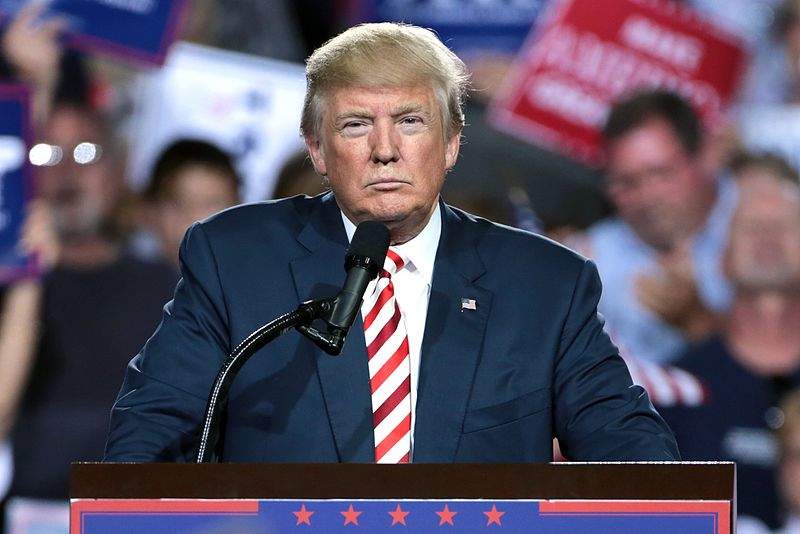 US retailers have warned that the tariffs on Chinese imports proposed by President Donald Trump would raise the prices of many products.
The Trump administration is planning to impose a 25% tariff on 1,333 Chinese products like flat-screen televisions, appliances and everyday consumer products.
According to a document issued by US Government, 'practices of the Government of China related to technology transfer, intellectual property, and innovation covered in the investigation are unreasonable or discriminatory and burden or restrict US commerce'.
Industry experts believe that the new tariffs will affect retailers selling consumer electronics the most.
National Retail Federation (NRF) president and CEO Matthew Shay said: "As we've said all along, tariffs are taxes on consumers and a drag on the nation's economy."
"This entire process creates uncertainty and makes it difficult for retail companies that must rely on complicated global supply chains."
The NFR urges Trump administration to 'hold China accountable' but 'recognise the unintended consequences of protectionist trade policies'.
Best Buy CEO Hubert Joly said: "We look forward to the opportunity to share our thoughts on [President Trump's] proposed list of products and on how to make sure these measures do not inadvertently hurt millions of American families, students, small businesses, and schools by causing them to pay more for the consumer electronics they rely on every day."
The US President has previously approved tariffs on solar cells and certain washing machines.
The Retail Industry Association vice-president of international trade Hun Quach said: "Retailers fully support holding our trading partners accountable when there is a proven case of intellectual property theft, but we remain concerned that many of these proposed tariffs will punish American consumers."
Quach said that while Trump might be targeting 'Chinese technology violators', the tariffs increase the prices of everyday items.
According to Retail Metrics founder Ken Perkins, the tariffs could force retailers to look for suppliers beyond China.
He said: "Too many retailers have become way too dependent on cheap Chinese suppliers for their sourcing that has heavily contributed to our massive trade deficit with China."
In response to tariffs on Chinese imports, China announced new tariffs on 106 US products including soybeans, cars and chemicals, followed by a second round of higher tariffs.
Beijing has not yet announced when the tariffs will be implemented.
Iowa, South Dakota and Nebraska, which heavily rely on exports of grains like soybeans and corn, will be hit the hardest by the new tariff, along with Michigan, Indiana and Ohio that are major producers of cars and vehicle parts.
Trump has argued that the large trade deficits with China are a sign that the latter is not playing fair in global trade. He also dismissed suggestions that the threats of higher tariffs amount to a trade war.
He said: "We are not in a trade war with China, that war was lost many years ago by the foolish, or incompetent, people who represented the US."
The tariffs will not take effect immediately, and according to Trump's administration, there is time for both sides to withdraw their tariff threats.