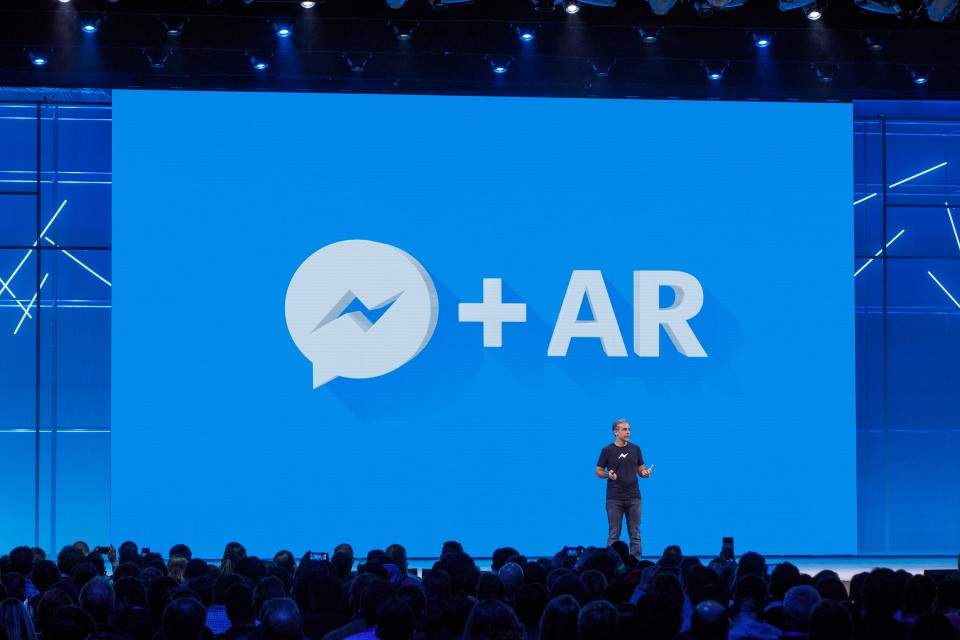 Facebook's Messenger app has launched an augmented reality (AR) feature enabling shoppers to see realistic mock-ups of products.
The AR feature, which launched on 1 May, will allow brands to offer customised advert experiences.
While the feature is still in its beta stage, four businesses have already signed up as early partners, including electronics company Asustek Computer, automaker Kia Motors, clothing company Nike and French cosmetics chain Sephora.
It is estimated that 1.3 billion people are using the Messenger app, and Facebook has said that the ads within the app will play an important role in its long-term revenue growth strategy.
Nike has launched a new pair of limited edition shoes to coincide with its new Messenger AR advert, which allows customers to view a virtual rendering of the shoe when chatting with Nike's chatbot and then make a purchase.
David Marcus, head of Facebook's Messenger app, said that shoppers will be able to visualise and potentially test out products that advertisers have made available. Sephora, which is one of the first businesses using the feature, will allow people to virtually try on makeup.
Facebook said in a statement: "When a person interacts with your business in Messenger, you can prompt them to open the camera, which will be pre-populated with filters and AR effects that are specific to your brand."
"This feature leverages the nature of messaging to help people get valuable, instant feedback about purchases, customisations, and more, without ever needing to set foot in a store."
Similar AR features have thrived on app retailers such as Amazon and Ikea, which allow people to see how items of furniture or appliances could look in a room.
Facebook also plans to sell ads to brands on its newsfeed that connect to Messenger conversations.
The news comes during a growing controversy over data privacy at Facebook, and a growing opposition both internally and from the public over the use of targeted adverts.
Earlier this week co-founder and CEO of Facebook-owned WhatsApp, which has more than one billion users, Jon Koum, announced plans to step down over disagreements with its parent company.
While the specific reasons for the departure are unknown, Koum has long been a critic of targeted advertising, stating in 2012 that adverts were 'a disruption to aesthetics, an insult to your intelligence, and the interruption of your train of thought'.
Marcus said he was not worried about ads turning off Messenger users, and people have to opt-in to talk to the business about the service.
He said: "People actually find it helpful."
According to Marcus, Facebook is trying to attract businesses with automated chat bots that can reply to customer inquiries. There are currently 300,000 bots on Messenger, three times more than a year ago.